For a lot of brands, the pandemic has become a creative catalyst. The lockdown has forced many fashion and beauty brands to rethink their marketing strategy, product design and launches. From a consumers point of view, these unusual times have made them review and change their buying habits. Consumers are now also looking into new rituals: ways they can take care of themselves seeing beauty products as a form of relaxation.
To get a scoop on all things beauty for 2021, we attended the Stylus Trends Intelligence Summit 2020. The virtual event was organised by Stylus and had among its speakers Gap's CMO, Mary Alderete; Frigg's Founder, Kimberly Dillon; Dash Hudson's VP Strategy, Marie La France, and beauty journalist, Ateh Jewel, to mention a few.
Without further delay, let's take a look at what some of the biggest names in beauty, skincare and body care have planned for the year ahead.
THE NEED FOR SELF-CARE
The conversation around this topic on social media has been increasingly growing. According to Social Standards, the interest around self-care and beauty went from 2.15% conversation in April to 14% conversations in May.
Since the lockdown started, people have been feeling more stressed and anxious. Insomnia is also on the rise. In recent polls, 40% of Brits have ranked their sleep as "bad or terrible", 66% say they are getting "more anxious", and 52% report having more "broken sleep". As a result, beauty and wellness brands have been creating more self-care centred blog posts.
For example, Goop's "8 Ways to Reduce Anxiety" saw an increase of 734% page view in March. Other brands are following the same strategy. Shea Olein is posting self-care tips on their Instagram stories, while Herla Beauty is doing weekly skincare tutorials. Other brands are also offering solutions to those who have problems sleeping.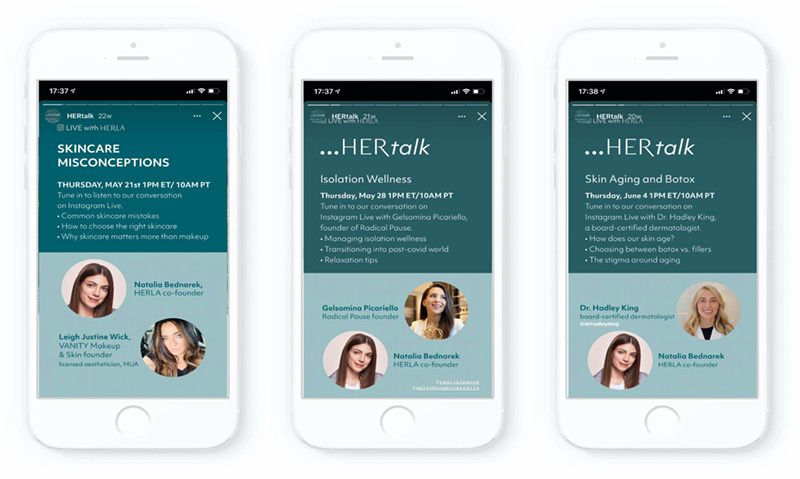 For instance, Neighbourhood Botanicals has created one product for the beauty sleep routine called "Dream Dream Dream Night Oil". While the UK brand, This Works, have recently reformulated its "Sleep Well, Stay Well" pillow spray, and launched its "Stress Check" hand sanitiser infused with lavender, neroli and patchouli.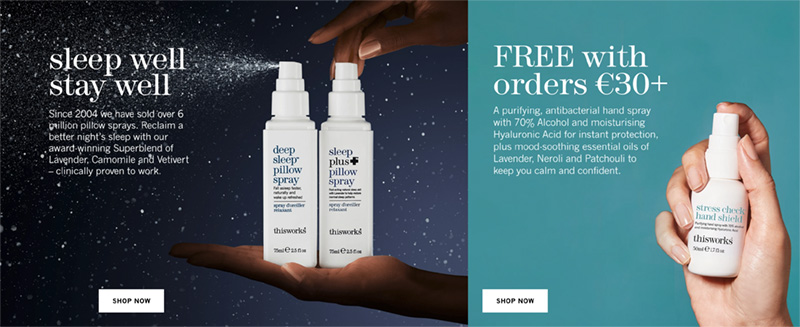 DIY BEAUTY TRENDS
Creativity is also increasing at home, especially when the economy has been so hardly impacted. 83% of Brits have considered recreating their favourite beauty products at home. Following the trend, brands like LOLI are offering customers the opportunity to learn how to make their own hand tonic with the "blend it yourself" recipe video. This is a wise action that encourages customer loyalty and brand engagement.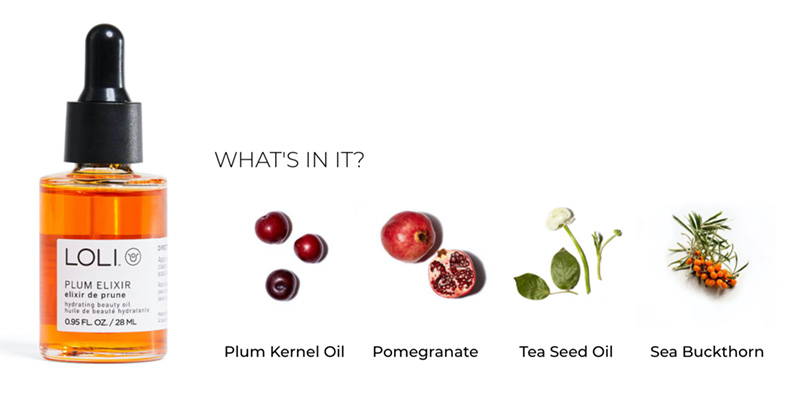 On the other hand, DIY beauty trends aren't exclusively for women. Birchbox is also helping out men with their new subscription skincare box. Inside customers will find products to recreate calming rituals at home.
GOOGLE SEARCHES: PERSONAL CARE, HYGIENE AND MASKS
Personal care and hygiene are now one of the most popular Google searches since the beginning of the lockdown worldwide. This cleansing boom has inspired Unilever to bring back its "lifebuoy" soap brand, a very popular product in the 90s, or unique collaborations like the one between Lush and Deliveroo. The "Clean and Calm" hand care kit has been created to help consumers get used to the "Covid19 hand-washing time" with a soap that disappeared after 30 sec of use.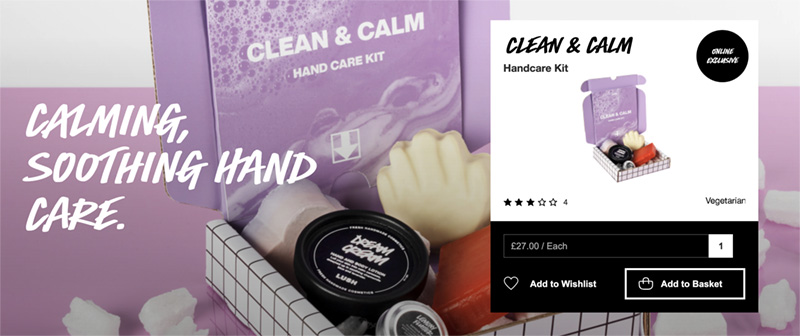 Another Google search trend is "Maskne". According to the New York Times, "Maskne is the new acne". Searches for this term have increased by 811% leading to significant demand for acne treatment, masks and sensitive skin face products. The US-Korean brand Peach and Lilly has added a collection of Maskne essential products on its website after receiving lots of consumer questions about mask induced acne.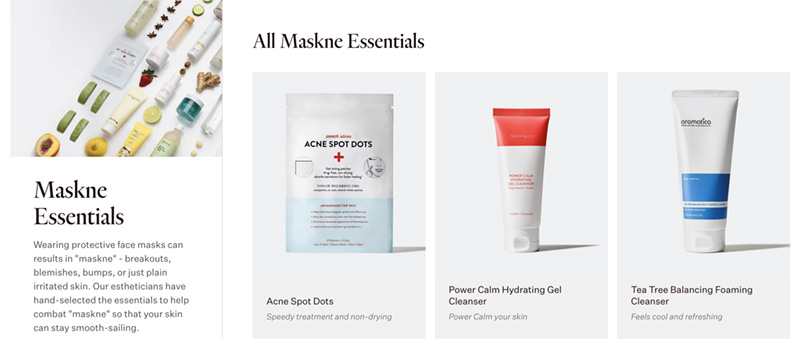 FACE MASK DRIVEN TRENDS
Matching your manicure and eye-make with your facemask is now officially a trend. Eye make-up is considered a safe and fun way to experiment with make-up while wearing a mask. Pre lockdown eye make-up accounted for a total of 22% of sales for Prestige, which increased to 24% during the lockdown, and a further 25% during the easing of the quarantine. Burberry has recently launched a face mask with its signature check pattern on the antimicrobial fabric. While British make-up artist Pat McGrath is capitalising on the trend by launching and retailing mask and make-up sets online together.

TECHNOLOGY DRIVEN CHANGE
In the last couple of months, beauty retailers have had to quickly learn how to navigate a new safe shopping experience for their consumers. Shopping makeup and cosmetics used to be a very tangible experience, but since April, Google searches for "low-touch" and "non-contact" accelerated 133% and 200% respectively.
The pandemic has significantly increased our need for digital experiences. For example, COTY recently partnered with creative innovation studio Holition and PERCH, to create a face-scanning "magic mirror". The AR tech works by scanning a persons' face and virtually trying on makeup. The call to action invites consumers to download the magic mirror app to try-on and purchase their desired makeup look.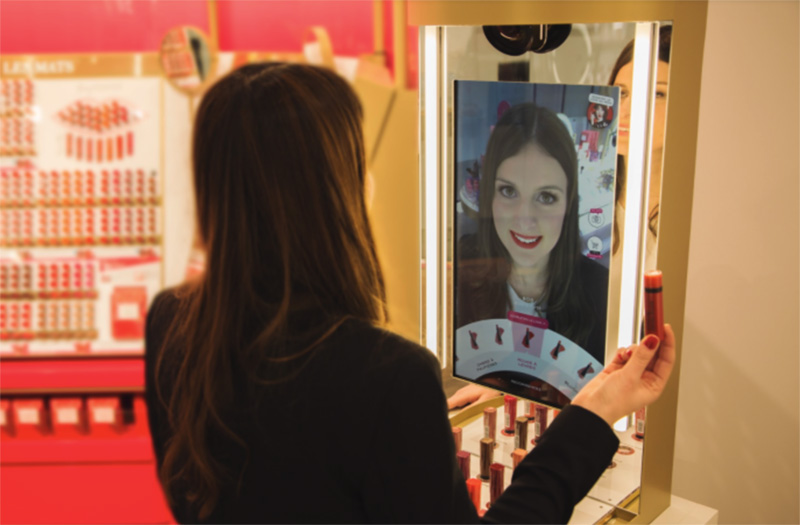 Puig has created a mobile tool called "Alice" that helps consumers to discover fragrances. It has a QR code scanner which reveals key ingredients, notes and product information, as well as similar product recommendations. This technology is currently being tested in Penhaligon's boutiques across the UK and Asia. The British cosmetics brand No7 is bringing personalised skin services to customers at home with Revieve. An AI-powered, digital beauty advisor that provides skin analysis and product recommendations.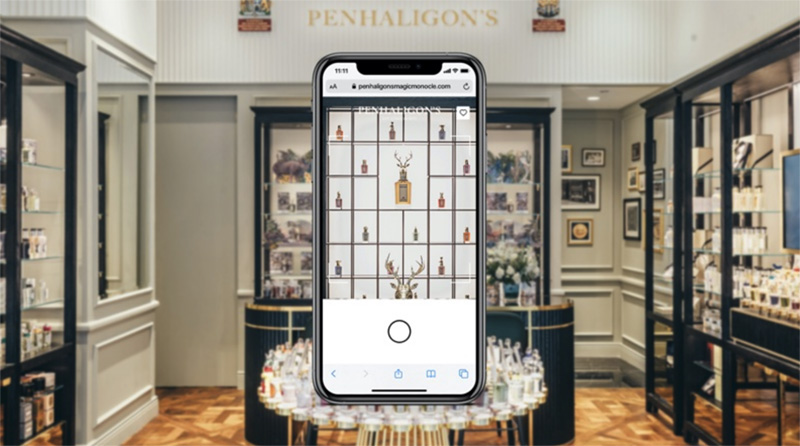 IN CONCLUSION
Although makeup sales might look grim at the moment, 80% of women stated they would return to their regular usage. Other significant beauties driven trends for 2021 include new product sampling methods. According to Euromonitor, beauty samples are the third largest driver of full-sized product purchases. The women's lifestyle magazine Marie Claire is already ahead of the trend by delivering a new bespoke beauty sampling service, offering members personalised samples, curated by the beauty editorial team.
Sustainability is another major trend moving into 2021. 65% of global consumers said that they are becoming more mindful about the impact of their overall consumption in the new normal. The "more is more" trend is dying, and slow beauty is on the rise. Fast consumption is not trendy anymore; it's all about a high quality, sustainably made product.
———-
Aleksandra Michniewicz specializes in copywriting and content creation for companies in a variety of industries like tech, lifestyle, fashion and finance.