Last week Pinterest released its own Story Pins. The feature is still in its beta stages, and some creators in the US, like Coco Bassey, Camilla Styles and Jazmine Ford have gotten early access.
Recently, Pinterest has been continuously updating, including the push towards becoming a social commerce platform, while consolidating as a content creation hub. According to Pinterest Newsroom, Story Pins will "give creators ways to publish immersive and expansive stories directly to Pinterest easily and reach Pinners looking for inspirational ideas and people to follow."
However, Pinterest is not the only platform wanting to gain a broader interaction with content creators and brands. Google also launched Google Web Stories. Both platforms have the difficult task of competing against Instagram Stories, which is not only the first one but also the most popular at the moment, with 500 million daily active users.
We've decided to compare Google, Instagram and Pinterest to decide which Stories platform will become the most popular in 2021. Let's get right into it.
FORMAT AND FUNCTION
PINTEREST
Like regular pins, Story Pins can also be saved to your boards and will be discoverable over time. Additionally, your Story Pins will also be distributed across home feeds, search results and the Today tab. Similar to Instagram Stories, Pinterest is also introducing different text options and fonts and the ability to add multiple images. Since story Pins can be saved to your boards, they don't disappear after 24 hours.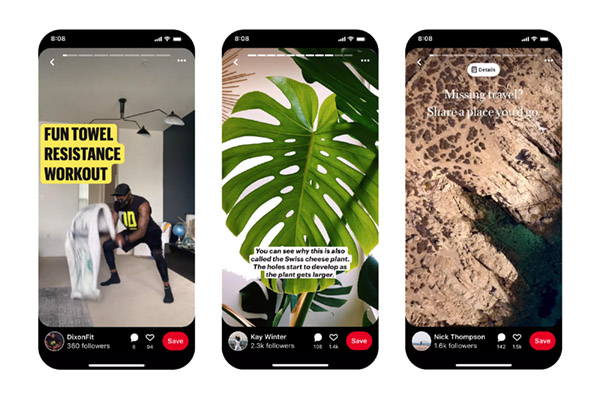 GOOGLE
The purpose of Web Stories is to communicate and share information in "small chunks". Web Stories is focused more on delivering information on much more severe news-worthy topics, rather than just entertainment. Google Web Stories is not a social media platform but a WordPress plugin. However, similar to Instagram, Web Stories also disappear after 24 hours. In a sense, they are quick snippets of information (usually 10-20 pages) for on the go professionals commuting to work or stopping off for a coffee in the morning.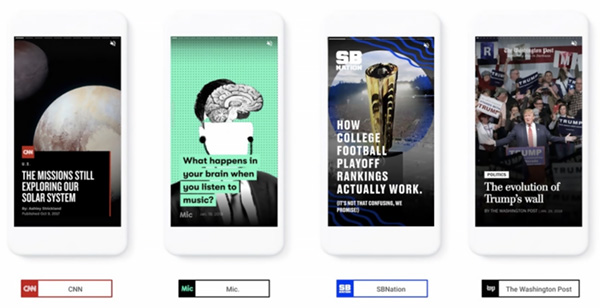 INSTAGRAM
Instagram Stories offers a more versatile layout for its users than Google or Pinterest. They also tend to be more intuitive and tailor-made. Instagram Stories enables users to add-in stickers, music, donation buttons, polls, challenges, timers and much more. Users can also add multiple photos into one story, as well as different text and fonts. Instagram Stories is aimed more at entertainment and creativity, similar to Pinterest. Stories disappear after 24 hours; however, users can save their stories and add them to their profile, above the main feed.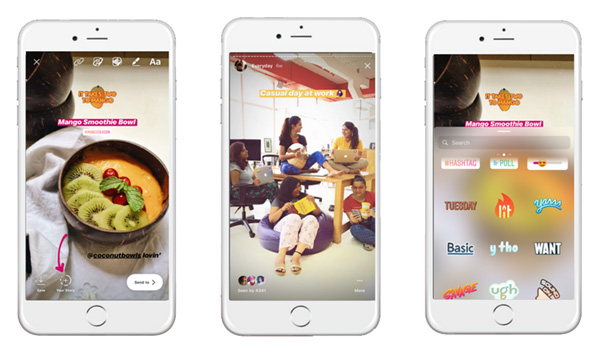 USABILITY
PINTEREST
The "detail page" for Story Pins might be what sets it apart from Google and Instagram. To improve usability, creators and brands can now add in a details page to encourage Pinners to take action on their ideas.
Creator profiles are also updated to make Story Pins more prominent. Story Pins will now be featured front and centre on creator profiles. Along with messenger updates to make it easier for Pinners to contact creators.
Last but not least, another major usability update for Story Pins is the new reaction options. Pinners will now be able to react to the ideas they discover from their favourite creators and brands, with a range of emotions to provide feedback.
GOOGLE
The Web Stories plugin is based on a WYSIWYG interface, which means designing web stories is a simple drag and drops action into a template. No coding skills are required, which means it's accessible to a lot more creators and marketers. The editor is easy to use and pretty self-explanatory.
However, a significant usability limitation at the moment is that Web Stories is only available for websites built with WordPress. Hopefully next year this might be expanded to other platforms like Wix and Squarespace.
INSTAGRAM
One of the unique usability features of Instagram Stories is the Swipe Up option. Swipe-up is an excellent way for brands and creators to become more tactical with their stories, and lead to even more clicks and conversions. Swipe Up enables users to link their stories to different landing pages easily. Apart from that, you can now also add product tags directly into your Stories, and customers can check-out all in-ap.
However, the Swipe Up feature is an exclusive addition; not every account can have it. Specific criteria fall into place, for example, your account must be either an Instagram Business Profile and have over 10,000 followers, or you must have a verified account.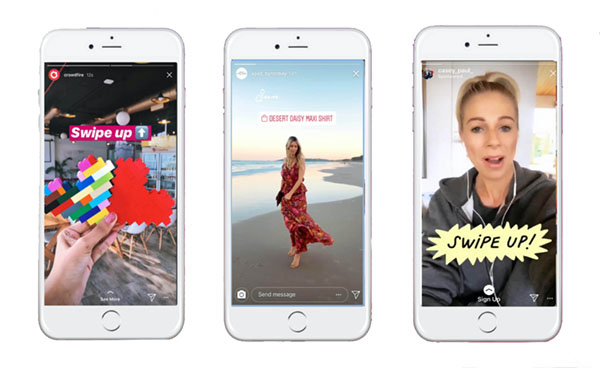 SETTINGS
PINTEREST
Traditional Pins and Story Pins will now be easier to find and better recommended to different users. Pinterest's visual search engine will now be personalisation driven by matching new ideas to people with relevant interests and tastes.
Additionally, brands and creators can now also tag their Story Pins or videos with topics or interests recommended by trends and the platforms' insights. This setting is to ensure that the right content is seen by Pinners who are looking for it.
By clicking the speech bubble icon on Story Pins, users can now also interact further with creators and brands with image and text comments.
GOOGLE
Regarding some of the settings for Web Stories, it all largely depends on how well the stories editor is developed for WordPress. Since Web Stories has only come out of its beta stages and is now readily available (for WordPress users only.) Some basic guides provide you with the best settings, to get the maximum results out of your Web Stories—for example, using visuals in portrait form only, remembering about the text before the sound, only 200 characters of text per page and many other handy tips.
INSTAGRAM
Instagram Stories tend to have a wide range of settings available for users. Some of the most popular settings include doing a live video and collaborate with other creators and brands to join your live stories.
Additionally, similar to Story Pins, Instagram allows users to send direct messages and leave comments on stories. Privacy settings are also important for Instagram, and they allow users to turn off comments or hide their Instagram stories, as well as control who can reply to your Instagram story with a message.
INSIGHTS AND ANALYTICS
PINTEREST
To track performance and measure reach of your Story Pins, Pinterest is also launching a new analytics tool as well as an engagement tab. Both on desktop and mobile, in the engagement tab creators and brands will be able to like and respond to photos and Pins in one place.
Additionally, you will also be given a detailed view of how your content is performing. For example, you can extract insights based on categories and interests your audience is most engaged with.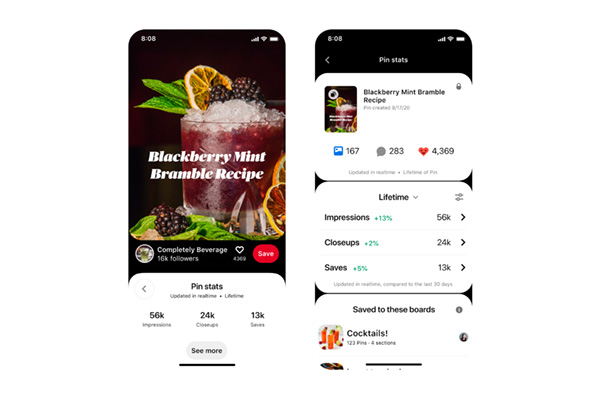 GOOGLE
Regarding Google Web Stories and easy access to analytics and insights? Well, if you're not a developer or don't have a strong knowledge of coding, then you're not going to want to try and set-up Google Analytics for Web Stories.
The main reason for this is of course, that Web Stories simply isn't an app. It's a plugin, and it uses amp-analytics. To start tracking the performance of your Web Stories, you need to set-up your Google Site Kit on WordPress. To do this, you can start with Google's Site Kit plugin. Once you have installed the Site Kit plugin, you can access all the analytics on your WordPress dashboard. It should look something like the image below.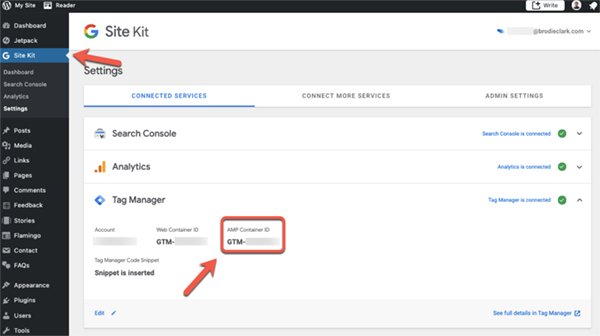 INSTAGRAM
Instagram Story analytics are insightful and easy to use. To access your Story insights, simply tap on the three lines located in the top right-hand corner and choose Insights from the menu. Once you open your Insights, switch to the content tab at the top, and here you will see all your data from your posts, stories and any active promotions.
Instagram did a great job at allowing brands and creators to filter out metrics by date range and the type of interaction, like link clicks, profile visits, impressions and lots more. This enables users to pinpoint what information they are looking for.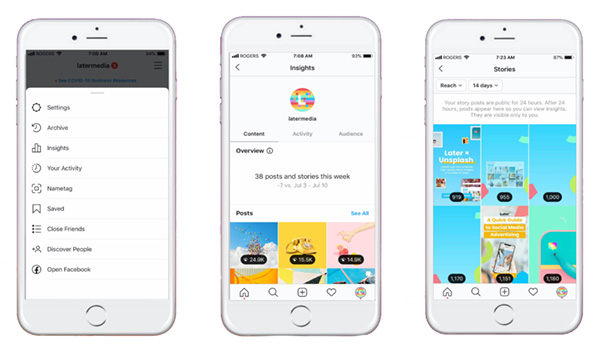 ———-
Aleksandra Michniewicz specializes in copywriting and content creation for companies in a variety of industries like tech, lifestyle, fashion and finance.