Christmas is undoubtedly THE busiest time on the retail calendar. Fact. And with the festive period comes a chance for retailers to maximize online appeal by enticing customers, both loyal and new, to increase their spending. According to recent UK high street statistics, 58% of people said they prefer to shop for Christmas gifts online rather than in-store – great news for today's e-commerce brands looking to boost profits before the year is out.
Festive Retailing at a Glance
'Tis the season to spend right now, and retailers are hard at work preparing seasonal campaigns, discounts and personalized product lines to attract online shoppers and steer them towards making repeat purchases. Christmas is known as the 'silly season' as this is a peak time for when consumers are more likely to impulse buy – especially if this means saving pennies on holiday essentials and eliminating the Christmas rush that so often causes stress levels to rise. In fact, RetailMeNot has revealed the average UK household racks up close to £500 on Christmas presents alone. So it's certainly a good idea to explore your target customer's spending habits using a personalization platform for eCommerce.
By analysing customer data more accurately, this will allow your brand to predict and personalise that next marketing campaign, and as a result, give happy Christmas shoppers what they want – which is to buy the best gifts and have a more enjoyable online shopping experience. So with a little tailored planning, your online brand should be a one-stop-shop solution for consumers, while beating the mass of retail competition at the same time.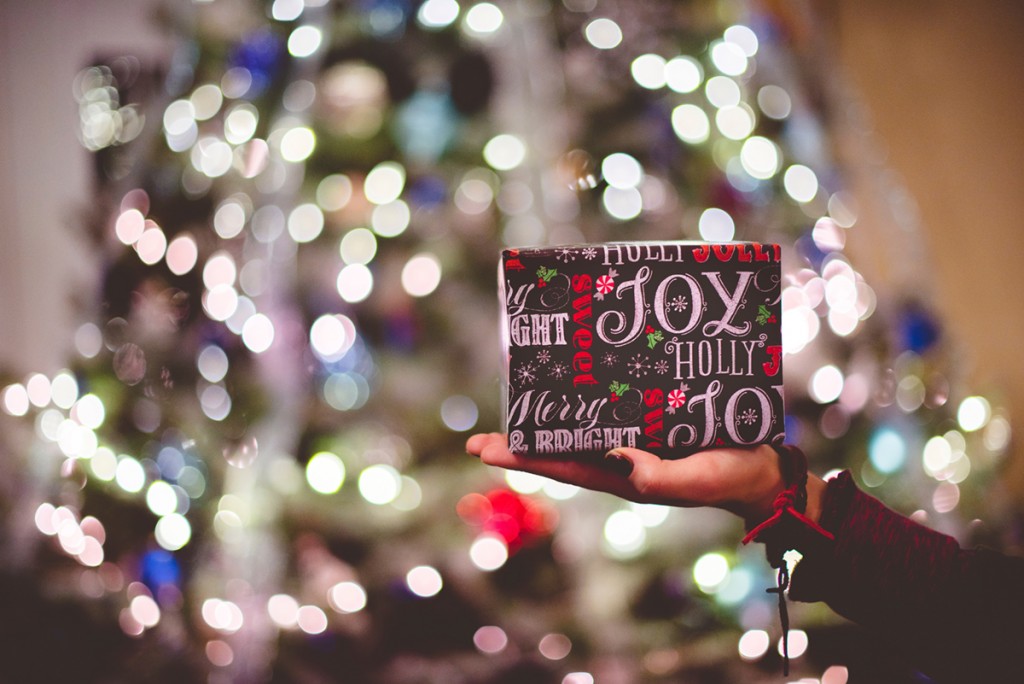 Without further adieu, here's how to use targeted content to boost your retail sales during the holidays:
Cross-Selling and Upselling are Key Sales Strategies
Since many consumers start to overspend for the Christmas period as early as Black Friday, all the more reason for online retailers to monetize on this with exclusive offers, email incentives and online discounts. Whether your goal is to quick-sell clearance stock or entice customers so they'll discover your latest product range ahead of the festivities; it's tried-and-tested sales tactics like cross-selling and upselling that when done right, can help your brand reap a huge increase in online sales. What's even more impressive is that increased revenue is often largely based on the strength of one festive campaign at this time of year, making these strategies simple but incredibly effective.
Targeted content methods such as app push notifications, online product recommendations and pop-ups, as well as email marketing with a steady stream of holiday-themed discounts, are all key. The "open me" email method is particularly appealing for customers already subscribed to your newsletter, and who you're aware already enjoy shopping from your brand on a regular basis. After all, who doesn't love a festive discount? An example of cross-selling over the holiday season might be encouraging customers to buy a full party outfit with shoes, clutch and accessories rather than just one item. In contrast, upselling could include free shipping with a minimum spend or offering substitute products if an item is out of stock, to not lose that customer. And because all of your customers enjoy bargain hunting online, it's worth factoring in some time-sensitive deals that create a sense of urgency and the fear of missing out (FOMO).
Actively Engage with Customers via Social Channels
Whether browsing their favourite brands for one-off discount codes, searching for fun present ideas or asking brands for specific product advice, social media is an untapped resource in terms of sales opportunities leading up to Christmas. Busy shoppers are typically time-poor but have a decent budget to spend this time of year, so they'll be far more likely to scour Facebook, Instagram or Twitter for the likes of festive products and/or returns queries as well as online stock checks, discounts, bundles, freebies and other gifting incentives. Especially since online retail has evolved significantly as a much more convenient way to shop.
In addition to the cross-selling and upselling avenues mentioned above, it's imperative that today's brands remain active and consistent across all mainstream social channels so not to miss out on those all-important sales during the final trading quarter.