Most marketers will admit they enjoy using techniques and strategies – the kind of strategies that come gift-wrapped with all the kinks and flaws figured out. Those you can rely on to almost guarantee success. However, sometimes, there comes that glorious little nugget of a chance to try and get ahead of the pack. Because if you don't, you will be left behind.
That is exactly what the social media app sensation known as TikTok is.
Ever since its inception in 2016, TikTok has gone from strength to strength and, over the last couple of years particularly, it has become one of the most downloaded and used apps. By 2018 it has hit the landmark of having 500 million users. Therefore, at the ripe old age of 3 years, it is now sitting as the 4th biggest social media platform in the world.
If that's not enough you make you sit up and realise its potential as a marketing tool, let's look at some great reasons why you should. Before we do that, let's explain what TikTok is, just in case you have been living under a rock and are one of the few people who hasn't got a clue what it is.
What Actually is TikTok?
TikTok bears something of a passing resemblance to the now discontinued Vine. It is all about short-form video content. The videos last for 15 seconds, but users have the opportunity to piece several clips together to make 1 minute's worth of content. The app has expanded somewhat, and you can now upload even longer videos that have been made outside TikTok to the platform.
There is a multitude of settings and features, such as the variety of tools and filters you can use to improve the quality of your videos and an option to live-steam.
The most important thing about TikTok and what the developers have managed to get right is that it is designed fully with the modern trends we are seeing for social media use. It also is directed at an audience who are not looking to just use Instagram and Twitter or Facebook to connect, who are looking for something fresh. If you look at the rate it is downloaded, it is giving users what they want.
Now, to the nitty-gritty, why you should, if you have not yet been doing so, include TikTok in your social media marketing strategy.
The Antithesis to Traditional Marketing
If there is one thing the modern smartphone and internet user doesn't like, it's advertising. Consider how many Generation Z users use ad-blockers when they are browsing from their device as evidence. What does that mean for modern marketing? The old hat forms of SEA and SMA are likely to be less effective with younger users.
Rather than being invasive, you need to be more inclusive with your audience and TikTok is one of the best platforms to use for this very purpose. Many brands are establishing and building up their channels through the app and are creating content with the TikTok audience in mind. Consider a fresh new brand like Missy Empire, which has amassed 5.5K followers, and 16.8k likes.
For a smaller brand on the rise like the fashion label, these numbers and the fact it allows the company to engage directly with all of those fans, it is phenomenal. Even established brands understand its importance, as shown by the NFL joining TikTok in September last year to advertise and managed to gain 541k fans quickly.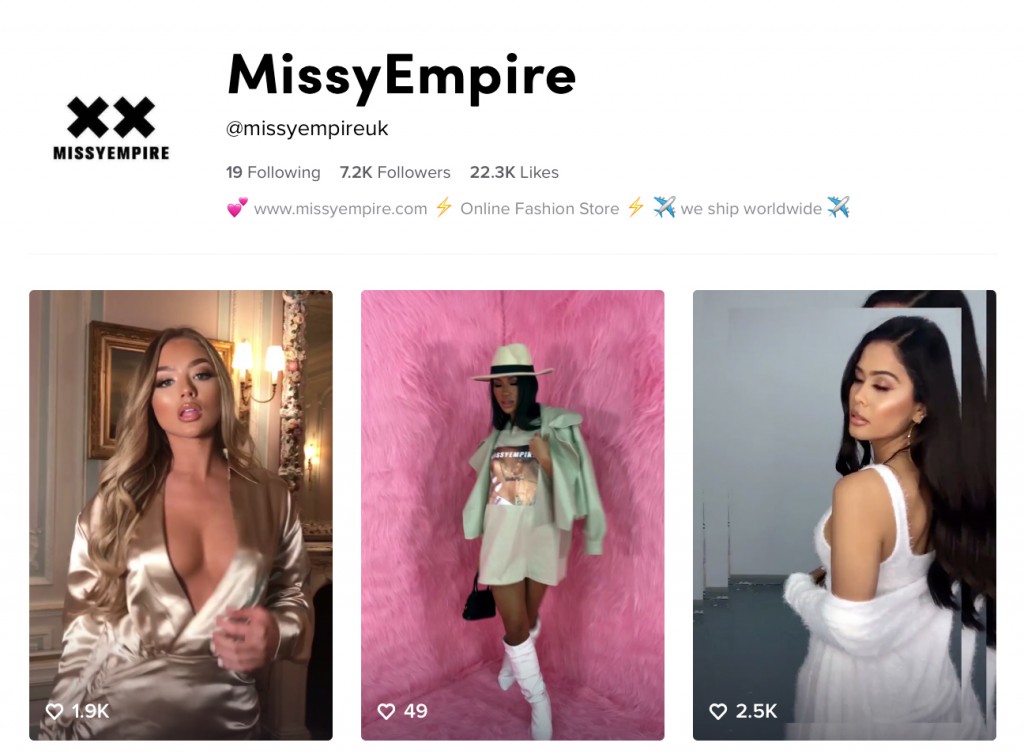 Chance to Encourage Meaningful Engagement Through Community Building
People are using social media differently than they were at the advent of Facebook, Twitter and even Instagram. There is a growing trend of the sense of community. People are less interested in what individuals are doing, and more about what larger groups of people are doing.
An interchange of ideas and thoughts, conversations with people who have similar viewpoints and beliefs and creating large-scale community projects is really what is important these days. Look at Facebook as an example that some of the more tuned-in platforms saw that it was moving in this direction. It's not by chance that when Mark Zuckerberg, as part of his keynote speech at the F8 Conference, reported there were more than 400 million Facebook users active in groups through the platform.
Now, there is nothing really in the way of a group feature on TikTok, but one thing you will notice with TikTok is that there is an overriding sense of community. Content uploaded to the platform relates to trends and involves interaction between users as people react and respond to other user's videos in interesting and creative ways. One of the most popular versions of this is with duets, TikTok #duets, that enables users to add their own responses to other people's videos. This introduces a real sense of collaboration.
TikTok is doing right what a lot of other platforms are failing at, encouraging kinship, while at the same time eliminating the toxicity that is so often seen on other sites.
"Where's all my soul sisters" on this #musicmonday?? I recently did a #TikTokduet and it's blowing up with over 9,000 likes! Are you on #TikTok yet? If not, you're missing out on some weird and wild fun! (Special thanks to @MarielouMandl for her killer coat!) @tiktok_us pic.twitter.com/bX8yEZ58M5

— Will Danger (@willisdangerous) April 15, 2019
Content Generated by Users
There has been a shift towards more user-generated content for many years, driven by the concern over the authenticity of the content. When it comes to supporting brands, 90% of millennials consider authenticity to be one of the crucial determiners over which they choose. Thanks to the frequency and extent of fake news, customers and other users are trusting in social media less and less.
It's fair to say that all social media providers are in some way trying to combat it. However, TikTok is at a distinct advantage to its rivals thanks to how new the platform is. From the get-go, users are encouraged to create authentic and genuine content.
There is a real focus on user-generated content, which is truly authentic and does not involve marketing tactics, but the advocacy of consumers. This kind of content is what you want for your brand, where people are only talking about it because they really do love it. When implanting TikTok in your social media strategies, it is best to encourage those who engage with you to create and share their content when and where they can. Don't just try to sell to them, join the conversation with your audience.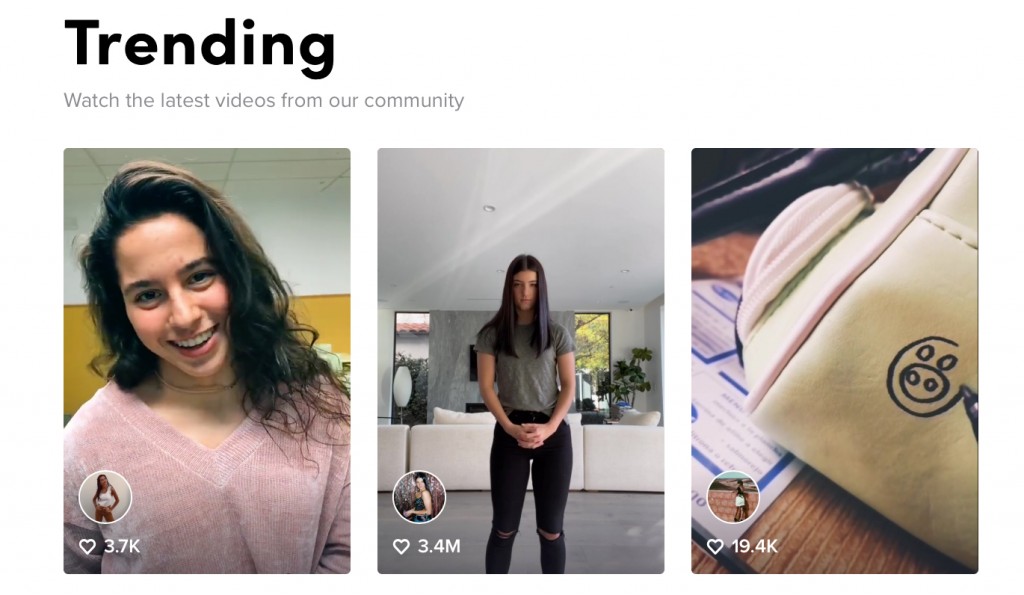 Raw, Fresh, Quick and Trend-Driven
One of the key features of all social media is the speed at which it delivers. If you are looking to be a relevant brand, you need to be hot on the latest trends. Being quick doesn't always mean you are going to be as flashy as those who had time to develop and prepare their content though.
Want to know a secret? That isn't even a problem. If you provide your users and followers with something on-trend, something fresh that they didn't know, they will be more willing to look aside if it's not the most polished or swish piece of content ever.
While this isn't something that's predominantly meant for TikTok specifically, from the word go, the platform has created a space where unfiltered and raw content can be created and uploaded in little to no time at all.
Are you interested in utilising TikTok as part of your social media marketing strategy? Would you like help to achieve this and more with experts in this field? Contact Superb today to see how we can help improve your engagement with your brand.