One of the key things that bricks and mortar retailers have always had a monopoly on has been the shopping 'experience'. This may be something as simple as the unveiling of the infamous seasonal windows at department stores such as Selfridges or Harrods, or it could mean making a destination of your store – think Glossier's heavily acclaimed and highly Instagramable New York flagship, which comes complete with millennial pink walls.
It might be a brand pop-up; like IKEA's Play Café, which allowed visitors to shop, play and eat, in their brightly coloured store – exploring their senses as well as relevant IKEA products, or the immersive Hello Kitty café which came to London to celebrate the 45th anniversary of the much-loved brand.
It could even be an event. Who can forget when the designer Anya Hindmarch created her sell-out 'chubby cloud,' installation as part of London Fashion Week. She unveiled the world's largest bean bag at the Banqueting House in Westminster where fashion lovers could truly feel a part of a fashion 'moment,' by attending the event. It also included readings from the likes Richard E Grant and Claudia Winkleman.
But since the Covid-19 crisis began in early 2020 things have been changing, retail stores and event spaces are closed and more people are shopping online, where the art of the experience is considerably more difficult. But, fear not, there are ways to make your consumers really feel like they're a part of your brand. Here are four key ways in which you can bring take the experience digital…
Embrace Augmented Reality
One of the hardest things to emulate is the shopping experience online; walking into a store, finding an item you absolutely love and being able to try in on there and then to assess the size, the fit and the shape. But thanks to augmented reality there are ways to bring this online.
The team at The Vyu have developed a new system which allows consumers to create 3d mannequins based on their own body size measurements which they can try outfits on in real-time. This is something which they suggest creates a more realistic look in comparison to existing virtual try-on systems which essentially cut and stick flat images of clothing onto a still image of a person, therefore giving no real clue as to how the garment might look in real life.
There is also a major sales benefit here. While easy and free returns one of the key factors which keep consumers shopping online, they also result in a skewing of the sales figures as large numbers of items are sent back – in fact, in 2019 ASOS announced that they would be monitoring customers who had a high buy and return figure, even going so far as to ban some of those who they felt were abusing the system. However, if consumers were able to try clothes on virtually before they purchased them, the thinking is that they're far more likely to keep the item once it arrives.
Always Be Social
Holding events on social media is an easy win when it comes to giving back to consumers and making them feel a part of something special; these could be anything from a competition to a collection reveal, to an interactive quiz. Take for example River Island who arranged to have a presenter and DJ Ashley James take over their Instagram Live for an hour-long DJ set for Good Friday.
There are two key reasons why something like this works; firstly, events enable you to build brand recognition with a new audience – especially if they're in conjunction with an influencer or famous face, secondly, they build loyalty with consumers who feel like they've got something for nothing from a brand they love.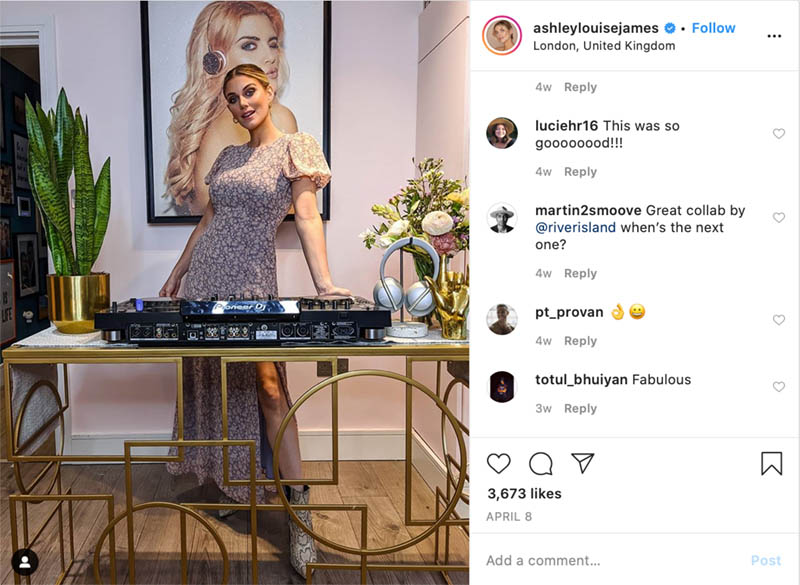 Think Outside The Box
Being innovative and reactive is going to be absolutely key in a post Covid-19 world. And some brands are already ahead of the game. Like Mary Katrantzou, who recently launched a new year-round collection named 'Mary Mare,' with a series of vintage postcards showcasing her designs on models in exotic locations, all posted under the hashtag #WishWeWereThere. This timely idea taps into the fact that holidays abroad are going to be unlikely for some time in the current climate. 20% of the sales of the collection also go to charity which allows consumers to feel like they are part of a greater good and ties into the idea that 63% of consumers prefer brands that take a stand.
Another brand who has not let the crisis stand in the way of innovating how they showcase their products is Zara. The high street retailer asked models to photograph their new collection from home. There were several benefits here; 1. Zara's models live all over the world so they were able to easily create interesting shoots on a variety of backgrounds. 2. The natural look of the photographs – styled by the models themselves – has been praised by consumers and the press alike for giving a more realistic insight into how they could be worn. 3. This gimmick like the idea has driven people to Zara's website if only to catch a glimpse of these new-style shoots.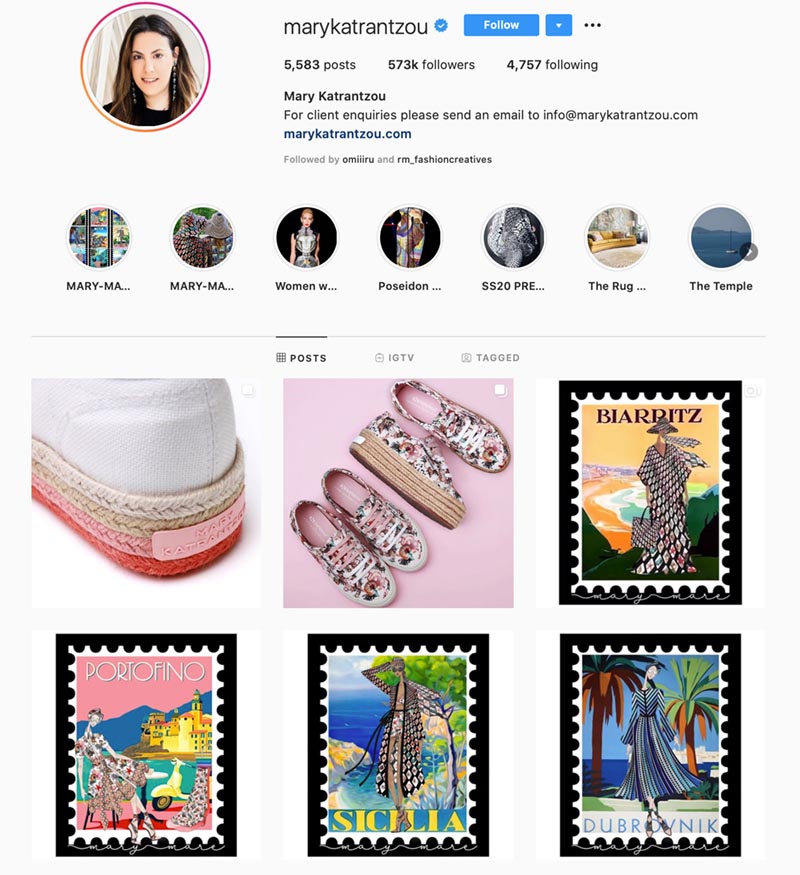 Do The Drop
It's safe to say that 'drop culture,' very much found its roots in bricks and mortar shopping, especially when it came to items like trainers where sneakerheads would sometimes queue overnight to be able to buy the latest designs or limited-edition releases from their favourite brands.
But how does this translate to the experience online, and how can you create that same hype when the consumer can't have the product in their hands immediately? The first people to look at here are Supreme; the long-standing rulers of drop culture. In 2018 it took just 16 seconds for their suitcase collaboration with Rimowa to sell out – released off the back of a single Instagram post.
The key here was allowing the excitement to build, keeping the release limited and building up the anticipation in the days beforehand – the initial Rimowa picture was released three days before the product went on sale. Similarly, Burberry saw success when they released a sweatshirt on Instagram for just 24 hours. By allowing consumers a short window to buy an item it taps into the idea of FOMO – 60% of people say they make purchases based on FOMO, usually within 24 hours, so building that buys it now or misses it later, a factor is absolutely paramount to making your drop successful.
_________________
Olivia Foster is a freelance writer and content producer specialising in fashion, entertainment and women's lifestyle. She has written for Grazia, Marie Claire, and Stylist.