In 2018 the global luxury fashion market was valued at 66 billion U.S. dollars. At the moment it is forecasted to reach 84.04 billion U.S. dollars by 2025. Interestingly enough, 92% of luxury purchases take place in physical stores. The main reason for this? Consumers of luxury fashion want to make sure that the products' quality matches the price, and meet their expectations.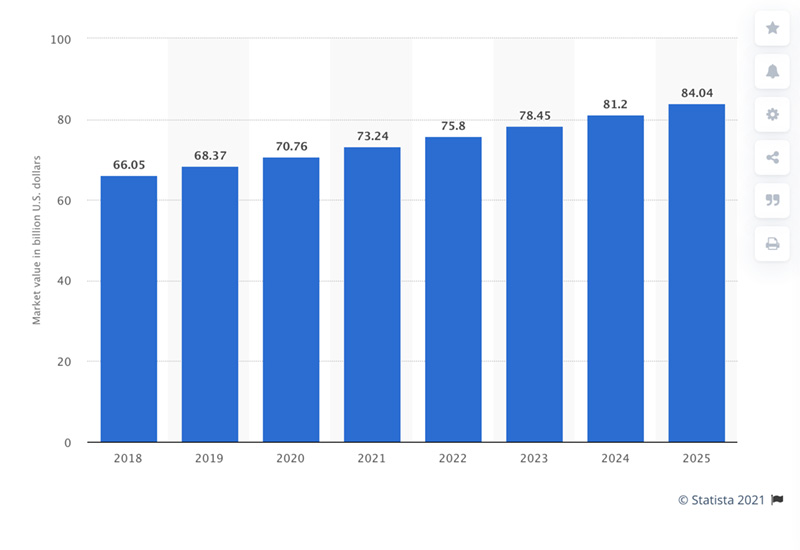 However, considering the current lockdown measures across many countries, shopping in-store has become rarer, as government restrictions permit essential businesses to remain open.
Thus, to overcome this challenging period, many luxurious and even some high-street fashion brands have turned to technology. In the hopes to recreate the in-store service and sensual experience that comes along, "businesses needing to reach consumers from home –without an in-person experience–, is a testament to the luxury fashion (metamorphosis) period the industry is experiencing first hand", wrote Joseph DeAcetis, Style & Beauty at Forbes.
Never before has the technology become more intertwined with the world of fashion. At this point, it is a crucial part of any fashion brand's strategy. Otherwise, if you can't leverage technology, your business may not last the test of time.
Let's look at some of the most anticipated fashion technology predictions for 2021, and the fashion brands who are already ahead of the game.
ARTIFICIAL INTELLIGENCE (A.I.)
According to ClearSale, "Up to half of all luxury purchases will be digitally enabled thanks to new technologies along the value chain, and online interactions will influence nearly all luxury purchases."
When the customer is demanding a seamless offline experience, brands need to turn to A.I. technology to achieve this. What are some of the technology available?
BURBERRY
According to Forbes, Burberry is a brand heavily investing in A.I. Over the last few months, they have applied this technology to the chatbot feature on their website. Working on the basis that if a customer previously interacted with this feature, they will automatically receive push notifications with any exclusive news.
Burberry's investment in artificial intelligence, however, has been years in the making now. In 2017, the British luxury brand invited its customers to view their runway show live on Facebook through their chatbot. All of this happening, while customers were shopping their newly launched collection.
IMMERSIVE TECHNOLOGY
Social commerce is one of the main areas where immersive technology, such as augmented reality (A.R.) filters have taken off. Since January 2020, we have seen social media platforms like Pinterest and Instagram release shoppable "Try On" filters. However, creating shoppable A.R. beauty filters is a little bit easier than virtually trying on clothes since fabric movements are harder to digitise.
But there are other creative ways in which immersive technology is being applied to the fashion industry.
BEEM x VOGUE x COACH
Beem (previously known as HoloMe) has recently announced their second collaboration with Vogue and the luxurious American house of leather, Coach.
Tech company Beem is known for its creator studio, which includes a live-streaming feature and WebAR deployments. For their second W[A.R.]DROBE collaboration with Coach and Vogue, they used A.R. technology to showcase the two ways the Coach x Jean_Michel Basquiat 18 Shoulder Bag, can be styled.
According to Vogue "fashion always looks better in motion" one of the main reasons behind their collaboration with Beem. This campaign is still alive, and you can view it with your smartphone using this link.
INTELLIGENT FABRICS
Smart fabrics sound like sci-fi, but fashion is heading in this direction. Consumers are hungry for information. The digital revolution has handed more power to the consumer than ever before.
These days, the modern consumer is always connected from their smartwatches to smartphones. Accessing insightful data at their fingertips, it's no wonder that our clothing is next. Already some brands started to invest in smart attire.
RALPH LAUREN
Recently, Ralph Lauren introduced its customers to the PoloTech T-shirt. The smart fashion technology behind this design, enables customers to track live metrics like breathing, heart rate, and steps straight to your Apple Watch or iPhone.
"People are just information addicts today. My gut feeling is it will do well because it's not just something that looks nice; it gives you information", said Salvatore Giardina, Professor at the Fashion Institute of Technology in New York.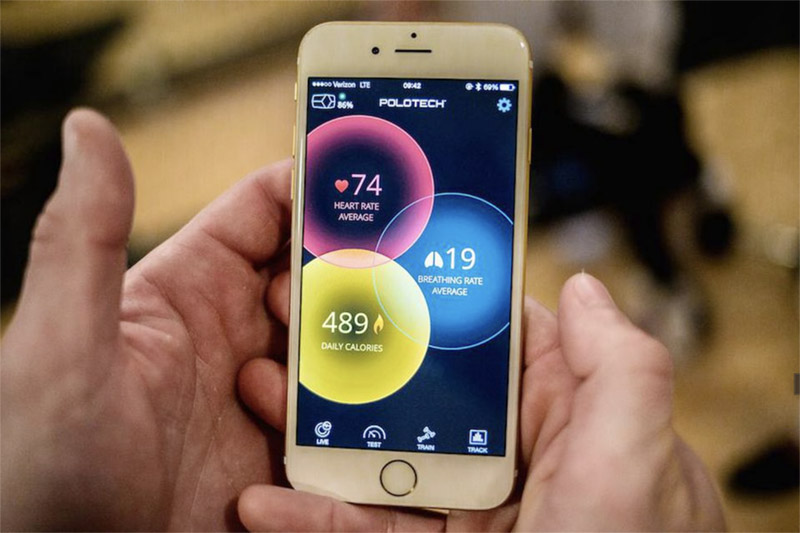 PERSONALISATION
Since the start of the pandemic, Covid19 has added over £5.3 bn to U.K. eCommerce. With the surge of online shopping, many fashion brands quickly had to make digital marketing their priority.
However, today's consumer requires more than just a quickly delivered product. Retailers must show they value their customers and understand them at a personal level. Thus, a personalised shopping experience is vital.
Personalisation is mostly driven by data, which marketers must be able to extract actionable insights. Personalisation is also intertwined with artificial intelligence technology, which enables the fast processing of consumer data.
THREAD
Thread is a UK-based fashion retailer, established in 2012, the brand's digital strategy has been centred around personalisation. According to Clikz, their personalisation tech "will pair customers with a stylist and create tailored recommendations weekly, based on the customer's stylistic preferences".
Once the customer goes through the initial sign-up with the stylist, they are sent weekly outfit recommendations. For each outfit, the customer can swipe right or left, to feedback whether they like it or not.
Customer feedback is central for accurate personalisation. As well as Thread's A.I. technology which can "spot patterns in images that reflect a customer's preferred style and comb through thousands of products to find the right item, in the right size".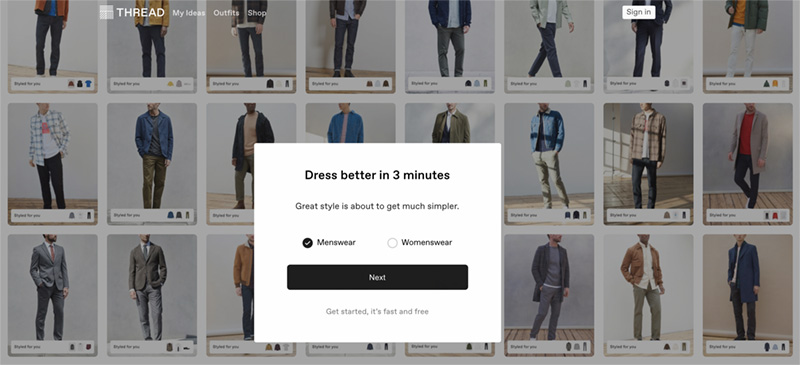 BEYOND 2021 FOR FASHION TECH…
Artificial intelligence is here to stay. Apart from some of the ways, it is already being used in fashion. Imagine brand's utilising A.I. to be able to read your body vitals, stress levels, and possibly even neurological symptoms to recommend outfit ideas to lighten your mood.
Immersive technology will also continue to grow. According to Immerse U.K., there is a forecasted 78.3% five-year growth rate for spending for the U.K. immersive technology industry. This is also partly because the demand for new-age technologies have spiked, with society recognising immersive tech as less of a novelty and more of a utility.
On the horizon for personalisation are tailored-made shopping apps.Vogue Business, recently released an article referring to these "app clips" as "fine-tuned as customers select "yes" on favourite items". This means that individual experiences can vary significantly among users". The Yes, a silicon-valley approved fashion app, claims it can create a shopping experience as unique as you are.