Brands everywhere benefit from slick, robust and engaging Social Media posts. High profile footballers are brands in themselves. It can often be tricky to create content that entertains but also communicates your brand's personality- something which in itself can be a struggle to define.
High profile football players must adhere to a specific code of conduct that does not alienate their followers and does not disgrace their sponsors and investors. There is much that professional football players have in common with eCommerce brands, one wrong post and it's a PR disaster, one smart move, and they have communicated succinctly a message that resonates with their followers. So what can we learn from today's soccer giants?
Raheem Stirling
Manchester City winger, Raheem Sterling favours YouTube as his platform of choice, to communicate his brand with his followers. He is often found displaying his footballing skills with friends or driving around in his car with well known YouTube influencers, such as Yannick Bolaise. His use of influencers means that he can further his online reach.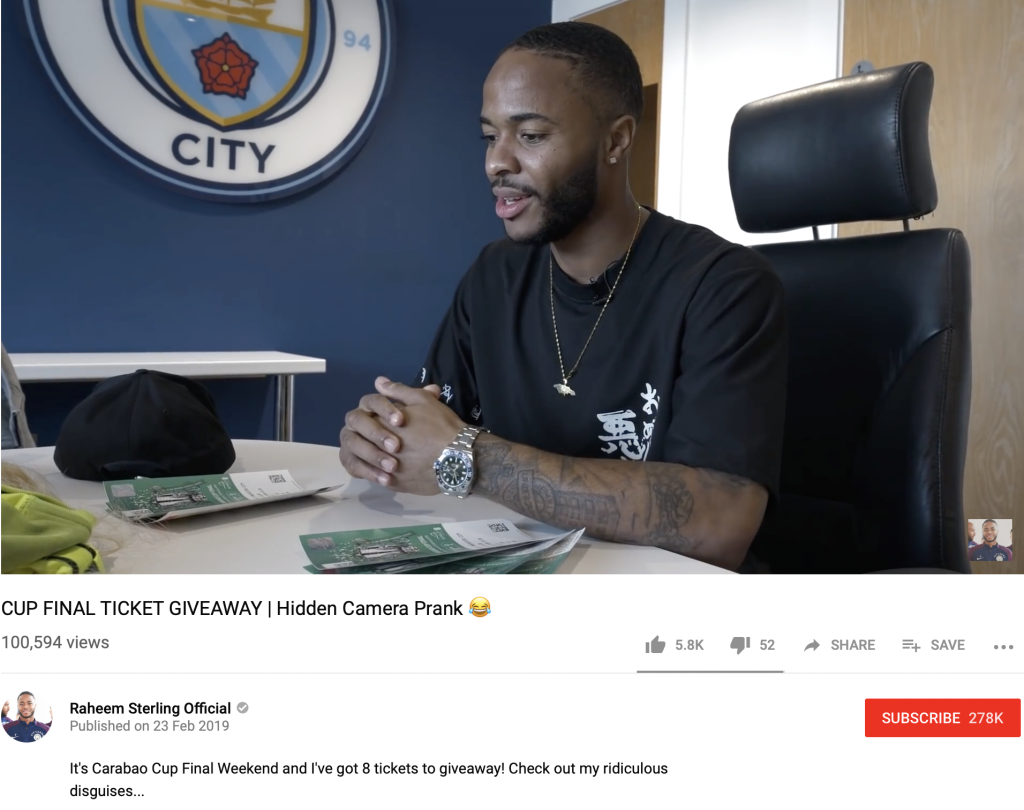 He uses Youtube to showcase his personality by staring in videos where he can talk candidly about himself as a person. Through his honesty, he is likely to win more fans and widen his audience. This will attract more prominent sponsors and advertising deals, from firms who want to sell their products through a big-name celebrity who comes with a ready-made engaged audience, accessible via a clear channel of engagement.
Zlatan Ibrahimovic
The outspoken, larger than life LA Galaxy player, is renowned for his snappy soundbites and entertaining quips. His Instagram account is no different. He posts an array of personal content complete with opinionated captions that are unapologetic and encourage engagement from followers, in the form of responses, likes, and comments.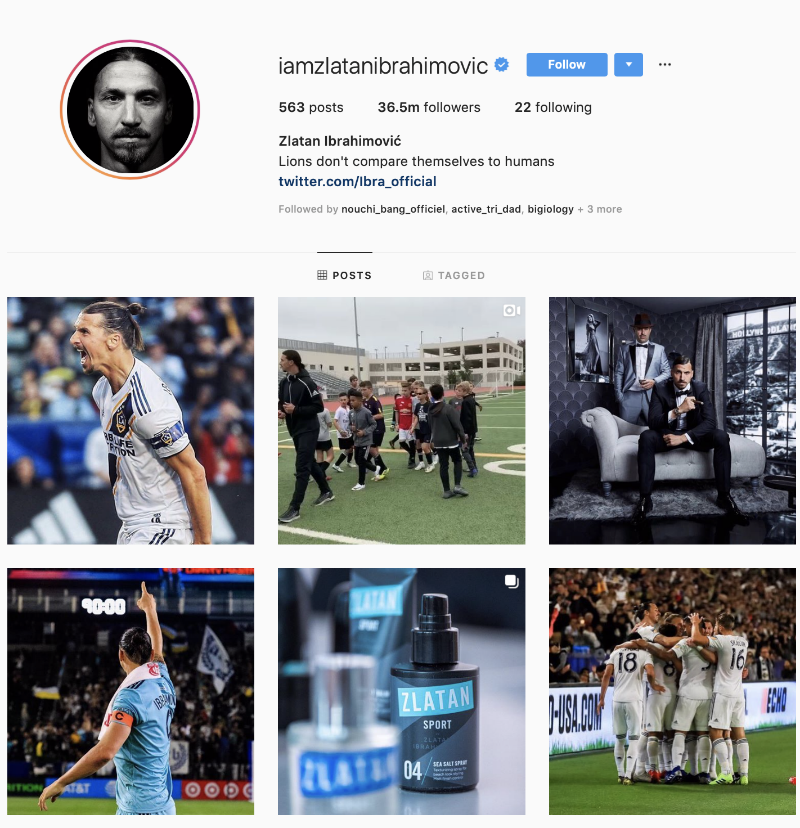 His Instagram account acts as a Q& A at times between himself and his followers. It is a platform for discussion and debate. Something brands would do well to replicate. In-between the personal posts are posts of himself with his sponsors, promoting their products. This is ideal for brands such as Samsung who sponsor the player to act as a brand ambassador as they can guarantee their posts are going out to an engaged audience.
Cristiano Ronaldo
As the owner of the third most followed the Instagram account in the world, sponsors are clambering over themselves to feature on CR7's Instagram profile. The player's management carefully chooses those that do base on whether or not they have a good synergy with the footballer's brand. Any brand that appears on Ronaldo's Instagram instantly gains exposure to a vast pool of potential consumers.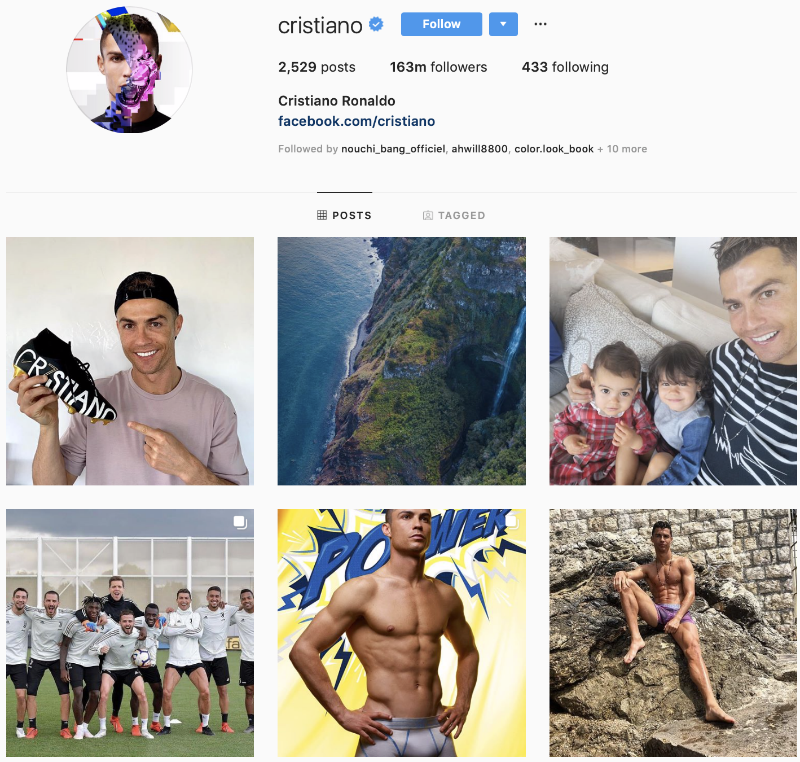 For brands in general, one way of learning from Ronaldo's account is to recognise that gaining exposure on a channel that already has a massive number of subscribers, will naturally increase your reach. Only if you feature on an account that has a strong synergy with your brand will you see an increase in sales?
Footballers are not just sportsmen and women; they are international brands and marketing tools in their rights. By analysing their online activities, we start to see how using Social Media can gain you exposure to the right social segment.