CommerceNext is one of the world's leading communities for marketers and direct-to-consumer brands. This year they are hosting a series of summits that facilitate information-sharing, learning and networking through virtual gatherings. These trending, free-to-attend conferences always count with incredible panellists.
We recently attended "From Like to Love: Creating a Deeper Connection with Customers" with Julie Bornstein, CEO at The Yes; Claire Chambers, CCO at Food52; Joon Silverstein, SVP – Global Digital, Customer Experience & NA Marketing at Coach; and Dion Picco, Vice President-Products at Acquia.
FROM PHYSICAL TO DIGITAL CONNECTIONS
When approaching building a strong customer connection in 2021, we need to ask ourselves; where to find your customer? The rapid switch to a "phigital" consumer behaviour, has blurred the lines for many brands.
"We need to engage our customers where and how they want to engage", says Joon Silverstein, SVP, Global Digital, Customer Experience & NA Marketing at Coach.
Coach, the luxurious New York-based fashion brand, has been utilising four main methods to reach their now digitally-native customer:
Activating their sales associates as micro-influencers on social platforms in every market to build the Coach community.
Leveraging associates as customer stylists on its digital platforms. For example, live-stream, texting or video chatting.
Developing social clientele platforms where their customers can connect directly into the social platforms where their customers engage.
Highlighting their visual content marketing strategy.
For brands that have switched from brick and mortar to e-commerce, creative digital strategies like Coach's are vital. It's all about "disaggregating the store role from their physical environments and amplifying their role as relationship and community building across their digital ecosystem", adds Joon.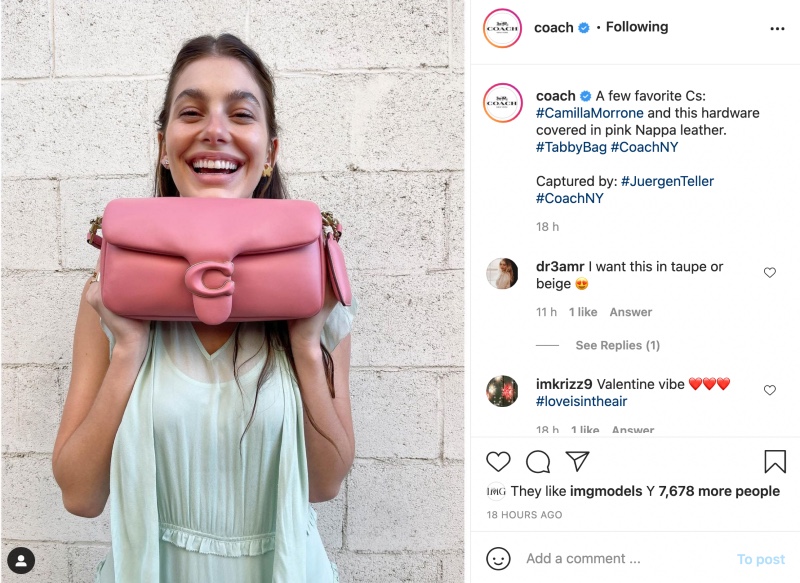 FOUR KEY INGREDIENTS FOR DIGITAL SUCCESS
PERSONALISATION
Personalisation is the buzz word of 2021 without a doubt! With 78% of consumers stating personally relevant content increases their purchase intent.
"Personalisation works. The more the customer feels like they can have their needs met efficiently, and feel heard and understood, the more they will become part of the brand's community. Trust and loyalty are one of the biggest attributes a brand can possess. Especially during times like these", states Julie Bornstein, CEO The Yes.
One way fashion app startup The Yes has mastered Personalisation is through their onboarding strategy. The Yes is currently a women's only fully personalised shopping experience. It works based on customers being able to say "yes" or "no" to an outfit recommendation.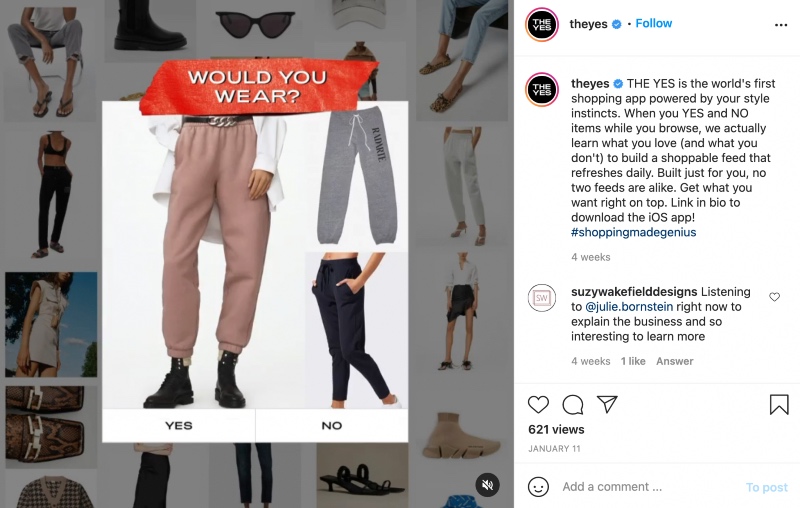 During the initial sign-up stage, the app asks the customer a series of relevant onboarding questions, for example, sizing, style, budget and brand preferences. The idea is to build a fully personalised store around each customer.
"While we are asking a lot upfront, people are really willing to give you information if it will pay out and improve the experience", says Julie.
Massive advancements in AI Fashion technology have made The Yes a trendy choice for shopping over the last couple of months. Customers feel that the initial time investment is worth it in the end. Otherwise, they would have to spend twice as much time on regular eCommerce sites to find their ideal product.
BRAND COMMUNITY
Customers are expecting brands to be engaging and meaningful in many different ways. It's really about the story behind the product, how the customer can use the product to express their personality and connect with others, and how you leverage the power of social networks to connect with your community.
"Purchasing decisions are increasingly social experiences, and more than ever they value experience connection over purchase and ownership", explains Joon.
There are many ways to make your brand a community-centric hub. Food52, the content-driven eCommerce foodie platform, is primarily led by their community of over 24 million members.
Claire Chambers, Chief Commercial Officer at Food52, shares some of the ways the brand has achieved such community success. To reach out to your digital customer, you can utilise the following methods:
Instagram Polls.
Online Surveys.
Long-form surveys.
Online focus groups.
Sending people products to test during the research and development stages.
Using a trending hashtag for customers to tag you in. This is also an excellent way to build up your user-generated content (UGC).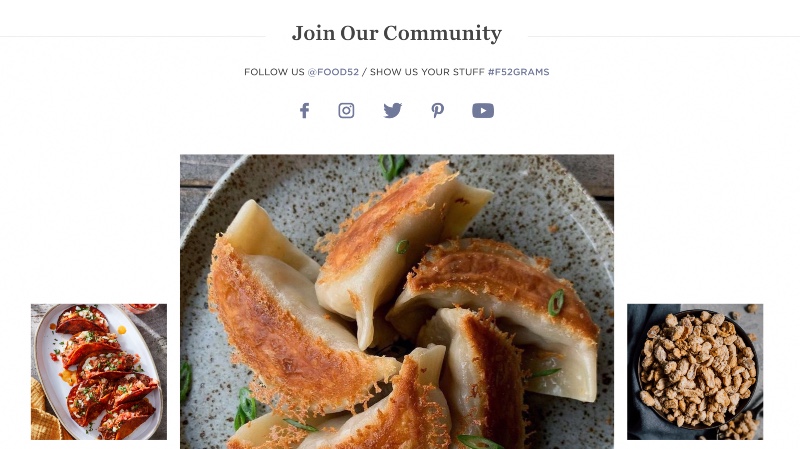 THE CO-CREATION CONCEPT
Customer co-creation and community intertwine closely together. Without a brand community, customer co-creation would not be possible. For example, referring back to Food52; their 24 million-plus members have helped the company design one of their most successful cooking lines ever, known as "The Five-Two".
Instead of trying to figure out what the customer wants and needs, Food52 asked the customer instead. As a result, customers got to design their dream chopping boards, rolling pin or knife set.
The success of Food52's "Five-Two" line is a testament to how community co-creation doesn't only resonate during the development stages of their product. The success can also be seen when sales figures come in.
Customers love being involved in the creative process. As mentioned earlier, shopping has become a social-first experience. Thus, imagine being able to say to your friends and family "that chopping board you are using right now, I helped to co-create it".
MOBILE FIRST
One of the most important aspects to consider when thinking about mobile-first experiences is native apps. Brands need to switch to thinking mobile-first then desktop. Native apps need to feel like they are primarily designed for the mobile experience, rather than a desktop website translated to mobile.
For example, The Yes started from a mobile-only standpoint. Now the brand is slowly moving into desktop and improving the customer experience there as a desktop is also vital for link building and brand growth. As of January 2021, in Europe, the top two are desktop with 50.77% and mobile with 45.96% internet usage.
It's all about "meeting people where they are. This is a time to be fluid and focus on creating a seamless cross-platform experience", explains Claire.
When building your strategy for mobile, you have to consider two things:
Mobile is for entertainment, like reading an article, scrolling through socials or watching a video.
It's also for utility. Which means it's becoming the new book, reminder, socialite, entertainment, shopping outlet, and addiction.
Mobile is enabling brands to learn how to connect with customers beyond the physical store.
THE BOTTOM LINE…
When building your 2021 digital strategy, refer to the points above. These are tested methods which have worked for startups, SMBs, and established brands.
Most importantly, treat these methods as a cohesive plan. When applying one, see how you can adopt the others. For instance, a brand's community can help your business grow through social engagement and co-creation. Additionally, Personalisation goes hand in hand with a native mobile app. Don't underestimate the narrative of your brand. In 2021 adaptability is critical.