In the UK e-commerce market, clothing and household goods were the most popular items consumers purchased online throughout the first lockdown. UK fashion retailers like Next and ASOS reported that their 2020 sales were averaging 2 billion British pounds, totalling at 99.31 billion British pounds.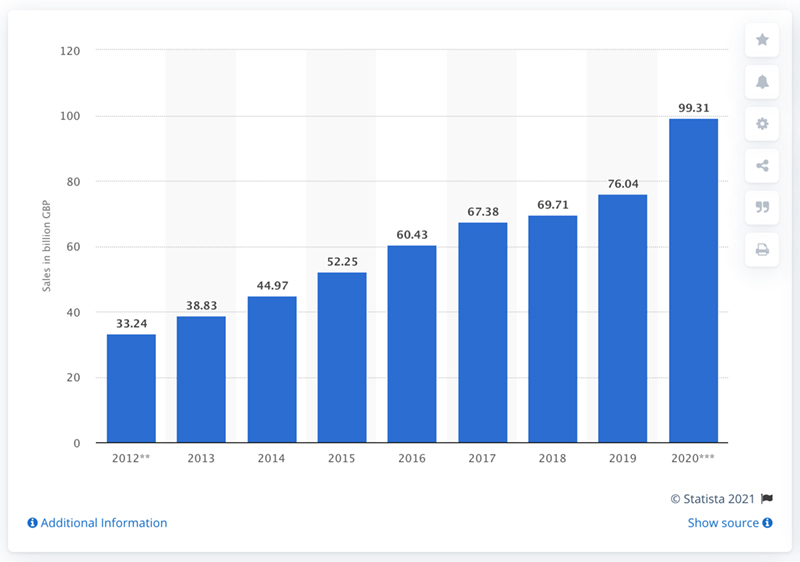 As the e-commerce market becomes more and more saturated, content optimisation becomes key to help your brand stand out. The primary focus for an e-commerce strategy revolves around customer acquisition and retention. Thus, good quality content is one of the better and cheaper ways to achieve these goals.
How to remedy this? With this article, you can find simple and effective techniques for creating compelling content for your e-commerce business. For inspiration, we will also provide examples of some of the best retail brands executing an impressive content strategy.
Strategies to optimise e-commerce content successfully
STAY RELEVANT
One of the most important factors to consider is that staying relevant has never been more critical with recent events in 2020 and 2021. The golden rule to remember is never to use outdated content or information to react to an event passed two or three weeks ago.
If you are an e-commerce store that depends on their blog to drive sales, re-purposing of content is a good strategy. However, you always have to make sure to update the blog with new information and appropriate keywords. This is impressive for your returning customers as they notice you keep up with the news on a particular topic.
Which e-commerce brand has done this well? Goop, the all beauty, health and lifestyle retailer, published a wellness article on their blog "8 Ways to Reduce Anxiety". The relevance and timing of this were impeccable. During this time, the consequences of the first worldwide lockdown resulted from anxiety and sleeplessness for millions of people. According to Stylus, the blog post received an increase of 734% page views in March 2020.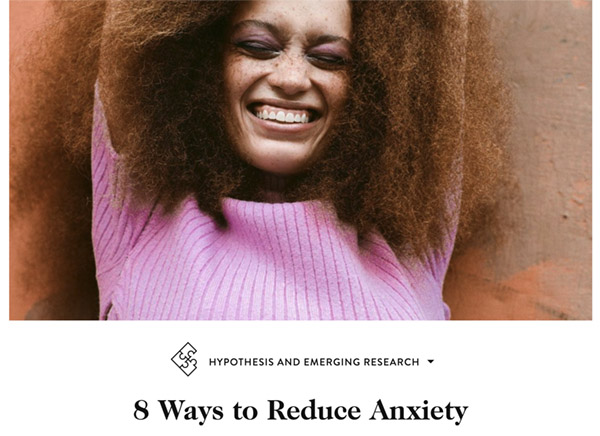 CREATIVITY GOES A LONG WAY
Creativity takes time. There is no doubt. However, execution is far-reaching for online retailers, with  72% of marketers stating that creative content increases engagement and the number of leads.
Some actionable tips to help your content drive sales:
Please don't stick to one content format, mix it up across multiple channels, like your socials, email marketing and blog.
Stay platform-specific. There are specific topics you don't share on Linkedin versus Twitter. Make sure you have a clear layout of topics for each channel in your content strategy.
Remember about social listening. As an e-commerce retailer, online is where you interact with your customers. Make sure you are active across all channels and respond to your customers.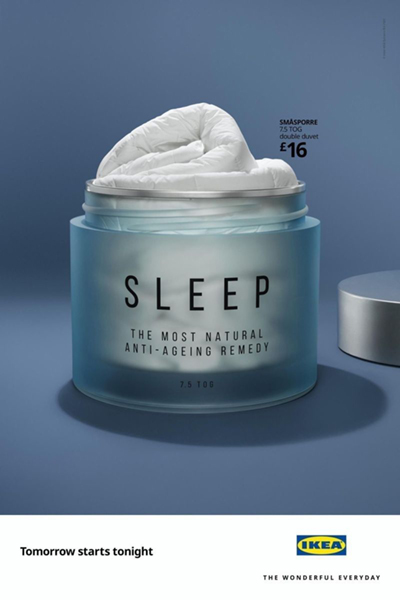 The retail brand that executed creative content well? We would have to go with IKEA this time, the guru of flat-pack furniture. The brand recently released a new visual ad campaign, which ticks all the boxes for creativity. The ad channels self-care tips during the pandemic. As a result, encouraging the customer that their duvet set is all they need for a great night's sleep.
OPTIMISE YOUR CONTENT FOR SEARCH ENGINES
Apart from creativity and relevance, your e-commerce content strategy requires planning and thorough understanding. SEO (search engine optimisation) helps the algorithms of search engines like Google, to see your website as a relevant source of information for a keyword or phrase.
Why is SEO so important? SEO is the source of free, long-term traffic to your website if your content is optimised effectively. Ideally, that traffic will turn into sales.
Thus, according to Smarketa, here are some essential SEO content tips to consider:
Site content: all the site content needs to be unique and have a clear structure so that Google understands for which keyword, which page needs to be displayed.
Meta content: again, make sure your meta titles and descriptions are unique and include the targeted keyword.
Landing pages: they need to be aligned according to keyword intent and logic of the customer journey.
Blog content: your blogs have to fresh, relevant and optimised to target specific keywords.
Keyword density: Having too many keywords on a single page is spamming, and too little might prevent you from being seen by Google as relevant.
Apart from on-site optimisation, SEO content optimisation also requires off-site checks, for example, technical parameters like site speed, code bugs and link building. The ideal  website loading time should be no more than 2 seconds. You want to make sure visitors coming to your online store have a seamless experience.
CONTENT AUDIT
Last but not least is a content audit. These should be carried out every few months, especially if you have noticed a drop in website visitors.
A content audit allows you to collect and analyse data from your website, like product descriptions, blog posts, campaign landing pages etc. You may be asking how to perform an effective content audit? The best way to perform an audit is by using a trusted tool. The following tools seem to be the most recommended:
Screaming Frog
HubSpot Website Grader
SEMrush
Google Analytics
Dyno Mapper
Woo Rank
Google Analytics and the HubSpot Website Grader are among the most popular tools to use. They are also entirely free unlike, the other tools which offer a free initial trial only.
Another critical thing to consider before performing a content audit is to set your goals. Each page of your website should have a set call-to-action, ask yourself if that call-to-action is being achieved?
Remember, running an audit is a chance for you to update the content and improve your website's comprehension for visitors. Something as simple as a broken link to a product page (which you might not have noticed before an audit) may be the cause of a decrease in checkout rates.
IN SUMMARY
To hit the ground running in 2021:
Make your content optimisation strategy for e-commerce a priority.
Begin with creating relevant and creative content.
Don't be afraid to speak your mind as a brand, by providing helpful, informative content to your customers.
Always consider on-site and off-site checks and perform content audits at least once every two months. According to Impact, to win at SEO, you have to play by Google's rules. Considering other search engines like Yahoo or Bing will bring visitors to your site. However, Google received nearly 2.3 trillion searches last year. Remember that companies who rank well on Google are getting the most business.