Do you want to get a better understanding of how consumers shop your online store?
With an eCommerce analytics tool, you can identify your best (and worst) performing products, see how customers navigate your store and track the performance of your digital marketing campaigns. You can also use the data to inform future marketing efforts and UX improvements, with the ultimate goal of improving conversions and revenue.
You don't need us to tell you just how powerful eCommerce analytics tools can be. But not all of them are created equally, however. That's why we've shortlisted five of the best eCommerce analytics tools on the market below.
Google Analytics
While Google Analytics wasn't created specifically for eCommerce stores, it is still an incredibly useful and free tool. No other analytics platform comes close to Google Analytics in terms of ease of use or the visibility of top-line metrics.
The only issue with Google Analytics is that eCommerce executives may need to create complex and detailed reports to get actionable data on some specific actions. That being said, there is a wealth of tutorials available online owing to the platform's popularity. Google also offers the Enhanced Ecommerce plugin that makes product impression, promotion and sales data available through pageviews and events. This add on has significantly increased the usability and power of the platform for eCommerce stores.
Another advantage of Google Analytics is its ability to integrate with virtually every eCommerce platform. The sheer dominance of Google Analytics also means it integrates easily into the vast majority of eCommerce platforms.

Crazy Egg
Crazy Egg is another general analytics tool that is incredibly useful for eCommerce stores, even if it wasn't explicitly designed for them. Unlike other tools in this list, Crazy Egg doesn't provide you with visitor data like conversions and page views. What it does is let you understand how customers use your store and how you can increase sales as a result through heatmaps, scroll maps and click reports.
The platform is incredibly user-friendly and accessible, both in terms of use and data visualisation and integrates with eCommerce platforms like Shopify. You can get started instantly, without needing to read dozens of help guides.
One of the best features of Crazy Egg is the heat maps. These visual graphics allow you to see which areas of your site receive the most attention and which parts of your page are getting ignored. Heat maps will also show how customers scroll your store and where they click. This information is incredibly useful if you want to optimise your product pages or rearrange category pages to increase conversion rates.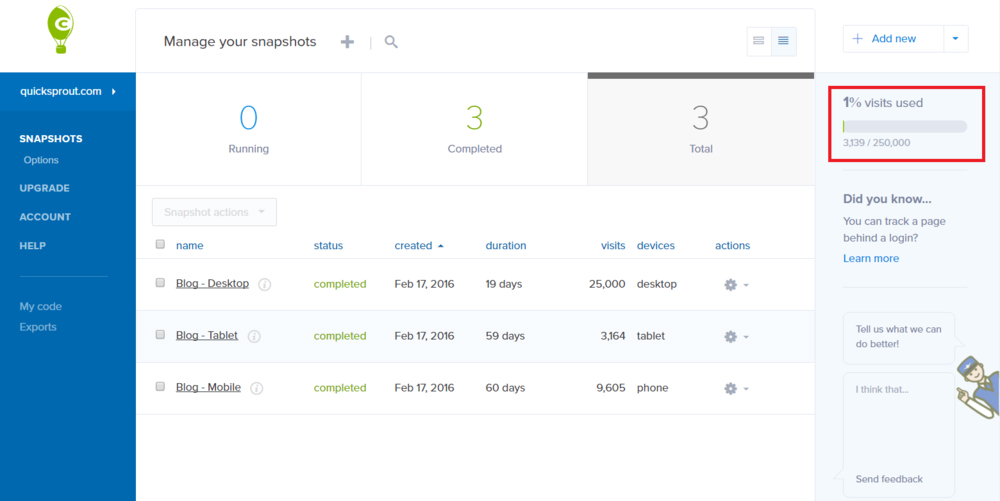 Kissmetrics
Kissmetrics is an advanced analytics platform built for SaaS and eCommerce businesses. As such, it gives store owners all the information and reports they need to understand and improve their store experience. Key metrics, like total sales, revenue, average revenue per visitor, conversion rates and site searches, are available at a glance.
But the platform goes further than this. Kissmetrics lets store owners drill down into their site's data to make actionable decisions to improve their store. This includes visualising individual user journeys, understanding which marketing channels deliver the highest ROI and the impact of A/B tests.
It's not just an analytics platform, however. Kissmetrics also lets eCommerce brands create UX features such as popups and lightboxes to improve conversion rates. These features mean the platform doesn't come cheap, but it is a serious and worthwhile step up for eCommerce entrepreneurs looking to upgrade from Google Analytics.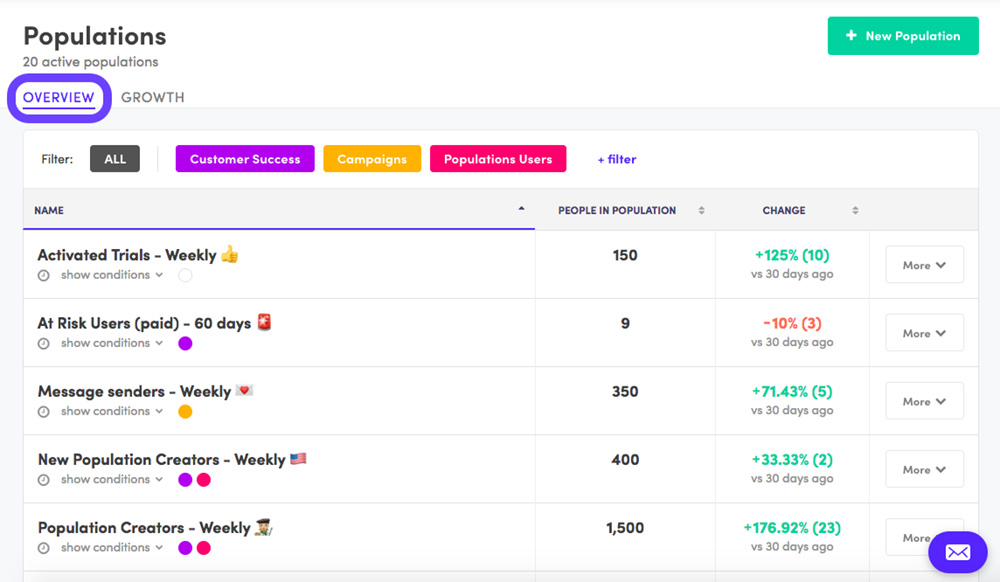 Magento Business Intelligence
If you are using the Magento eCommerce platform, you should seriously consider Magento Business Intelligence for your eCommerce analytics tool. Previously called Magento Analytics, the platform is a purpose-built eCommerce analytics tool that does its best to go beyond every other available solution.
It probably provides the most comprehensive view of the customer journey of any tool on this list thanks to its integration with numerous data sources like Facebook and Salesforce. In fact, the platform can take data from almost any medium you're using so you can see everything in one place.
Creating and analysing data reports becomes much simpler and faster, as a result, meaning you can spend more time making use of your findings. KPIs like Average Order Value, Retention rate and Customer Lifetime Value are calculated automatically, pre-built reports are available the day you install the platform and reports can be scheduled and sent to whoever you like.
You'll need to be familiar with the Magento platform to make the most of this analytics tool, but it can transform your online store when used to its full potential.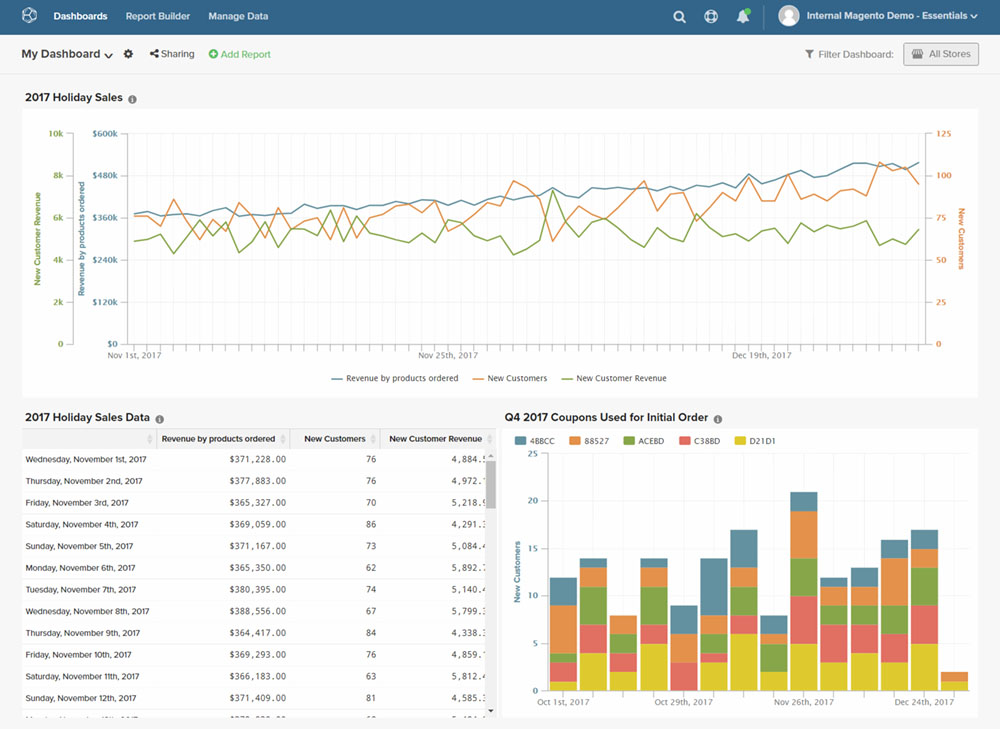 Adobe Marketing Cloud
Adobe Marketing Cloud is another comprehensive eCommerce analytics tool that Magento users, in particular, should consider. That's because, while the tool is incredibly powerful, it requires knowledge of the Adobe platform to make the most of it. For that same reason, this platform should only be considered by enterprise-level eCommerce stores.
Adobe Marketing Cloud goes beyond top-level metrics, and lets eCommerce executives dig deep into the inner-workings of their store. This includes customer satisfaction metrics, creating a unified customer profile and even predictive analytics.
Like Magento Business Intelligence, the Adobe Marketing Cloud analytics platform can merge data from disparate sources to give you a complete view of your customer. Insights that arise from the platform can then be used to drive personalisation and other digital marketing efforts within the Adobe Marketing Cloud and Magento platform.
Whichever eCommerce analytics tool you choose, make sure that you make the most of the insights you find. Understanding how customers use your store is all well and good, and it's fun to cheer about site visits and conversions, but you need to use those findings to optimise your site and marketing campaign to really get your money's worth.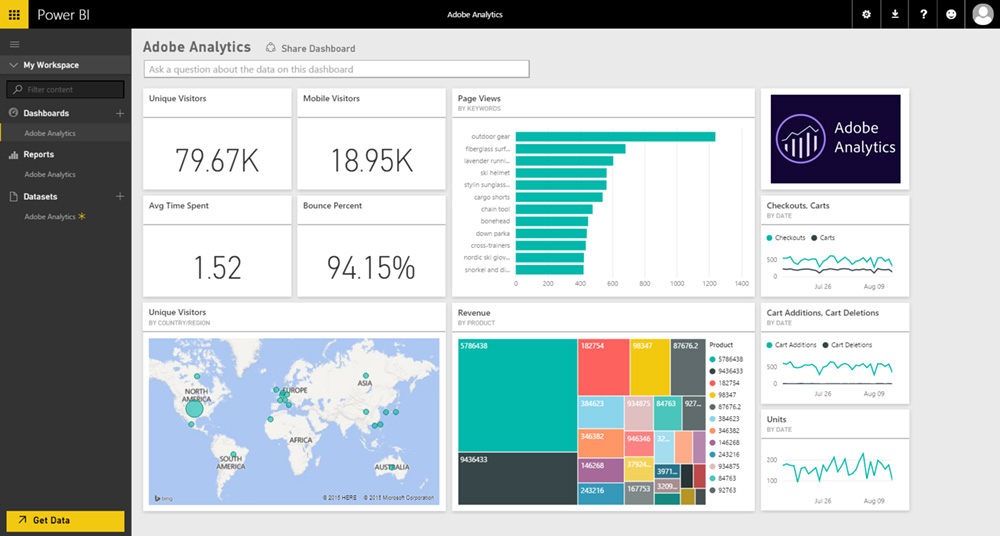 ——–
Ed Currington is a freelance copywriter and content marketer for B2B tech, eCommerce and marketing companies. He specialises in long-form content.