The partnership between TikTok and Shopify may come as a surprise, but for the majority of brands, marketers and creators, they might be asking why it took so long?
TikTok is known as one of the fastest-growing social media platforms ever. Since its launch in 2016, it has gathered more than 800 million active users worldwide. However, content creation and user engagement don't seem enough now. The majority of social media platforms have accelerated their push towards social commerce.
No doubt that the Covid19 pandemic has forced consumers to switch to online shopping, confirming the growing trend of merging social media and eCommerce. But until now, TikTok seemed to be behind and finding it challenging to monetize. The reason was that the videos on TikTok don't run longer than 60 seconds, and putting a lengthy ad in front of them would ruin the fast-paced experience for the user.
However, this has changed. In October, TikTok announced their partnership with leading eCommerce platform Shopify, in the hope that the partnership will help "1 million merchants create and run campaigns directly geared toward TikTok's highly engaged community".
But why choosing Shopify? And how will merchants be able to engage with the growing TikTok community?
Shopify: No merchant left behind
In the last 12 months, Shopify has managed transactions from 218 million buyers, in 175 different countries. Additionally, the platform is hugely mobile dependant, with 81% of its traffic coming from smartphones. And, according to TikTok Newsroom, Shopify is the first e-commerce platform to partner with a social platform like TikTok.
Shopify is really committing to making TikTok fully shoppable. In a recent statement, Satish Kanwar, Shopify's VP of Product, announced that the company is entirely devoted to making their TikTok business accounts work for merchants of any size.
"All merchants have to do is select which products they would like to feature, and the video ads are automatically generated and drive to their Shopify stores for checkout," Kanwar said. He added that Shopify is rolling out "ready-made templates" for shoppable TikTok ads so the tools can "work for merchants of any size."
4 CORE FUNCTIONS OF THE TIKTOK-SHOPIFY PARTNERSHIP
At the moment, the TikTok channel on Shopify is accessible to all merchants in the United States. In early 2021, it will become available in other markets in North America, Europe and Southeast Asia.
As a result of the partnership, Shopify merchants can access core functions of the TikTok Business Ads Manager without leaving the Shopify dashboard. Some of the most exciting features include:
TIKSHOP
Merchants who want to advertise on TikTok will first need to install the TikTok channel app, known as TikShop. The app can be easily downloaded and installed from Shopify's App Store. To install no coding knowledge is required. Shopify simply creates a section for your TikTok feed in the dashboard, by connecting your TikTok Business account with Shopify.

FREE AD CREDIT AND #ShopBlack
To begin the partnership, eligible merchants have $300 of free ad credit to jumpstart their first TikTok campaigns. Besides, TikTok and Shopify have partnered on their first co-branded Hashtag Challenge Plus campaign #ShopBlack. This movement is all about celebrating and supporting Black-owned businesses. From November 10 until the 15, the TikTok community will be able to browse videos from over 40 Shopify merchants via the new hashtag, and its accompanying branded effect within TikTok too.
 CREATIVITY MADE SIMPLE
Everyone has a story to tell on TikTok, and the Shopify dashboard enables merchants to do just that. The TikTok channel allows Shopify merchants to create native, shareable ads that resonate with the community. TikTok's intuitive, creative tools help turn merchants' products into high-quality TikToks in minutes.
For example, companies have been testing a new shopping button. This function will allow TikTok creators to link their Shopify storefront in their videos.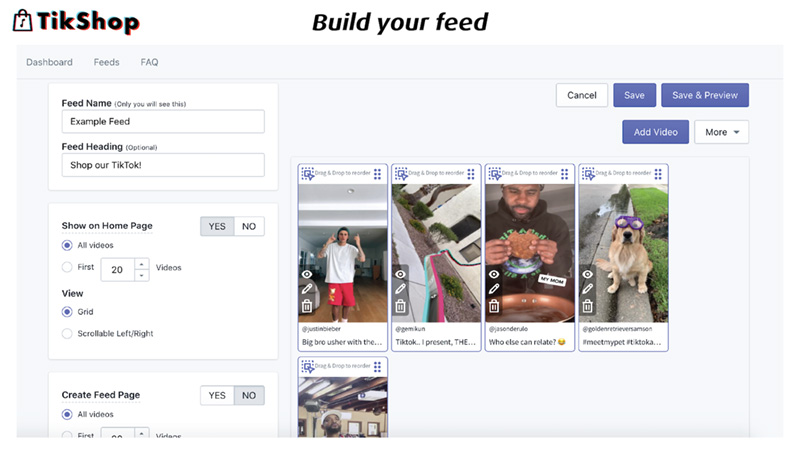 TRACKING PERFORMANCE WITH PIXEL
TikTok and Shopify have become a one-stop-shop for brands and creatives. Tracking performance and analytics have become very easy. Merchants can create campaigns, target audiences and track performance all in one place using a pixel (similar to Facebook).
According to Techcrunch, Pixel enables e-commerce merchants to track user-specific actions like a user browsing their page, a registration on a website, adding items to their cart, placing an order, and completing the payment.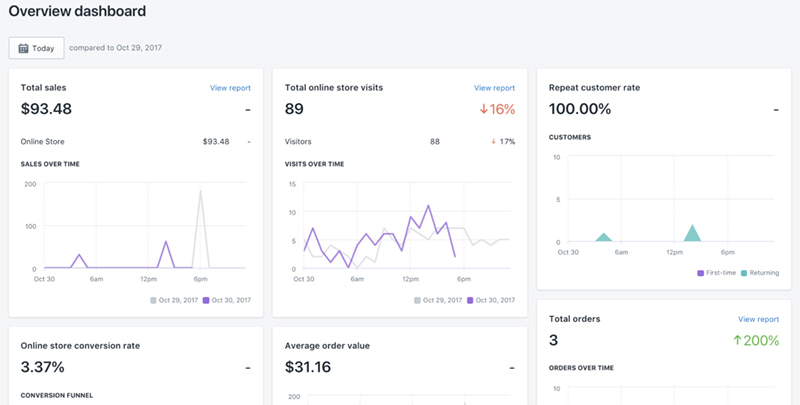 THE FUTURE OF TIKTOK COMMERCE
Early next year, TikShop for Shopify will be available in most countries. This full roll-out is planned ahead by the companies with other exciting new features. During a recent statement, TikTok says it plans to start testing new in-app features that will make it easier for users to discover Shopify merchants and their products.
"We're constantly exploring new and innovative ways to connect brands with our users", says Blake Chandlee, VP of Global Business Solutions at TikTok.
There are no additional details regarding when the new features will be launched. However, they will be limited to a select beta group of testers. One thing is for sure. The TikTok-Shopify partnership plays a key role in the video platform to better compete with other social commerce networks. With p88% of TikTok users discovering new content that they enjoy while using the app, and about half of the users said they find out new products through advertisements posted by a product or brand.
————–
Aleksandra Michniewicz specializes in copywriting and content creation for companies in a variety of industries like tech, lifestyle, fashion and finance.