There are huge benefits to attending industry events, such as generating new business and staying on top of the latest trends. In a digital world, being able to connect face-to-face with your contemporaries is a luxury that we don't always get to exploit. There are obvious networking advantages to be had at industry events and the opportunities to grow your business cannot be overlooked. Here are the best eCommerce and Digital Marketing events to attend in March and April.
UK
Marketing Technology Expo
27th to 28th of March, The Excel, London.
Not to be missed. In attendance will be over 1,000 of  Europe's top suppliers. There is scope to take advantage of free consultations and demonstrations of the products that will allow you to gain an advantage over your competitors through refined marketing endeavours. Keynote Speakers include some of the industries most successful names and there will be many niche sector gurus at the event. Speakers will focus on Media Intelligence, Data, Social, Search and beyond.
3rd and 4th of April, NEC, Birmingham
A unique opportunity to meet 1000s of retail decision-makers looking to invest in technology. There is a chance to receive a free one to one help from a range of industry experts, in clinics that will run throughout the two days. Leading companies in the industry will offer workshops, delivering hands-on practical training sessions.
App Promotion Summit
4th of April, Knightsbridge London
This conference is all about providing a space for successful app developers and owners to come together and discuss the unique ways that they have driven growth and success for their businesses. The event is all about facilitating the progress of apps. The event features many speakers who will discuss how they increased their downloads, got into pole position in the app store and how they facilitated growth, organically and in a paid sense. There is also advice from speakers on engagement and CRM and how to use influencer marketing for apps.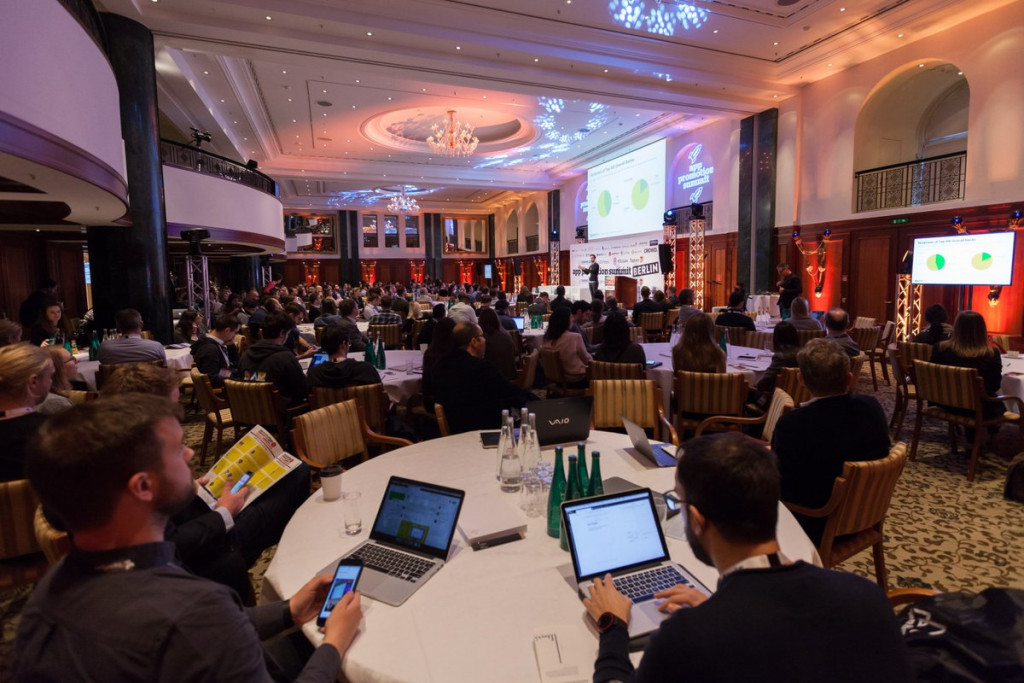 Spain
Post and Parcel Europe
March 26th to March 28th Madrid, Spain 
The only conference you need to attend this year if you want to expand your understanding of the world of online delivery processes. Over 250 couriers and national posts of all sizes, will gather to advise attendees on how best they can master the world of delivery. Guest speakers will discuss the challenges and opportunities the rise of e-commerce presents, how to exceed customer expectations and cross-border delivery and sustainability.
March 12th to March 13th Barcelona, Catalunya 
eShow is a marketing and digital exposition and conference. It is an event where experts will discuss how to implement new solutions, techniques and tools that will allow success and growth for online commerce. Both national and international eCommerce and marketing figureheads will be in attendance. The conference program will focus on business growth. Speakers will ask the difficult questions surrounding what it is that makes a business succeed in the online marketplace, analysing many of the most innovative and transgressive concepts.
Germany
March 7th to March 8th 2019 Berlin, Germany
This event brings together a wealth of big eCommerce names who will be sharing their knowledge on how to provide seamless online retail experiences for customers around the globe. Learn about how you can create an actionable retail strategy and provide excellent customer experiences. Speakers will look at lessons that can be learned from the Chinese market as well as focusing on the success of Foodpanda. Finally, discussions will take place around how best to increase retention and reduce ad spend.
For more information on the type of work that we do, don't hesitate to get in touch. We are always looking to collaborate with brands and help them realise their online potential.