Since the release of a beta version back in September, Google Web Stories just got its first official update to keep up with its stories, one of the most popular and competitive features on the social media marketing landscape. The three new features are available to all WordPress site owners:
Add GIFs via integration with Tenor
Newly curated sets of typographies
Add captions to video content
Here's a rundown of each update in more detail:
GIF INTEGRATION USING TENOR
With Web Stories Version 1.1, it is now possible to add GIFs using a simple drag and drop interface. To make this possible Google Web Stories are integrated with Tenor (which is also Google owned). But according to a recent statement by Google, the GIFs come with a bonus "we use high-performance video instead of the GIF format behind the scenes to make sure stories load quickly".
To add the GIFs, users can search through Tenor's vast library using. When finding it the right one, just drag and drop into your story. With this particular updated, Google is matching one of the most popular functionalities of Instagram stories.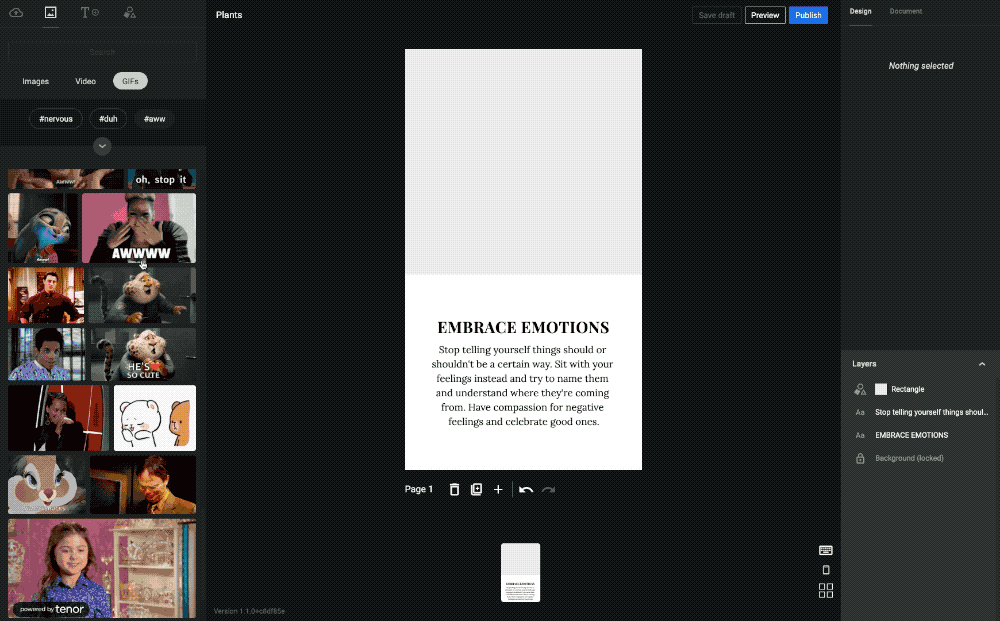 GET CREATIVE WITH TYPOGRAPHY
Further design updates, users will now also be able to select from a list of high-quality text sets. To make this update aesthetically pleasing, Google partnered with iA Writer, a typography expert. As a result of the collaboration, brands can make their Web Stories stand out from the rest with high-quality typography craftsmanship.
According to a Google statement, the sets have been "carefully created to mix-match different harmonious typographies", giving users the possibility and confidence to choose options that pair well together.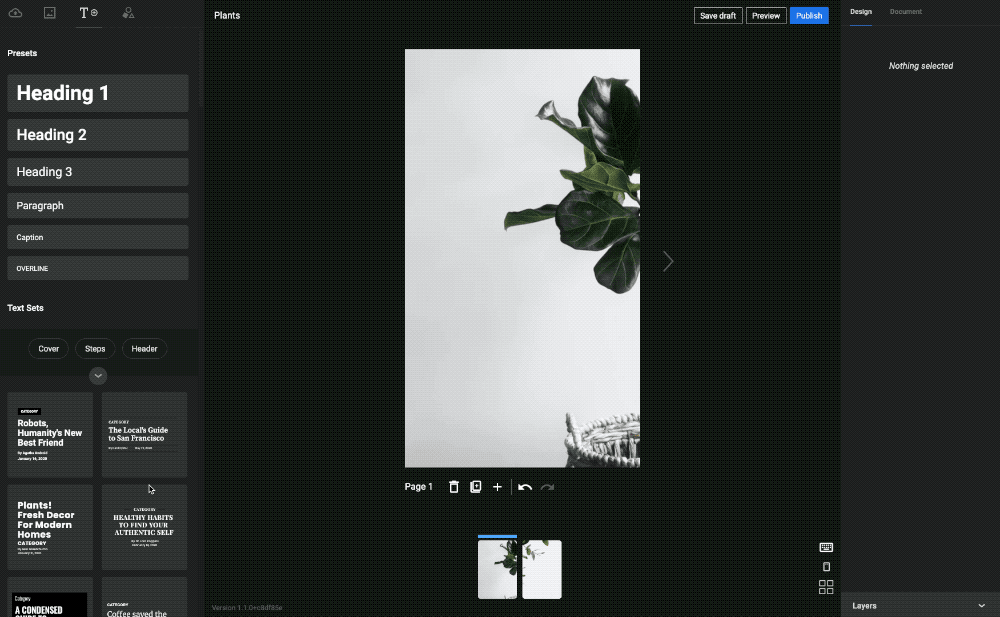 GRAB USERS ATTENTION WITH VIDEO CAPTIONS
With Version 1.1, users can upload captions to their stories. Considering that 85% of Instagram users watch videos without sound, this was an essential update for Web Stories. Also, it's a key feature to embrace inclusivity among the hear-impaired audience. Video captions can be added quickly using the Web Stories Plugin on the WordPress dashboard. However, website owners need to ensure that the captions are in the correct VTT format.
To access updates for version 1.1, log in to the WordPress dashboard and update the Web Stories plugin from there. Moving forward, Google plans to add more capabilities for Web Stories. For example, according to 9to5Google, some of these include a full-screen tappable content format, and new search result and carousel discovery feed updates.
—
Looking to improve your social media and content strategy for 2021? Take a look at our Digital Marketing services, from advertising and SEO to content creation and email marketing. For more information, contact us!