Would you believe it if we told you that there are between 500,000 to 700,000 new start-up businesses launched each year in the UK alone? As of 2020, there has been a growth of 4.2% in new companies found compared to last year.
Even amid a global pandemic, these statistics give a little glimpse into how much innovation is out there. While 60% of start-ups will close their doors within the first three years of operation, one of the most profitable and successful start-up businesses at the moment are eCommerce and mobile apps.
Technology brands have seen mega growth since the start of the Covid-19 pandemic. According to Oberlo, global eCommerce sales will reach $4.93 trillion, and mobile eCommerce sales will reach $3.56 trillion in 2021. The fashion market alone will contribute a total of $759 billion in sales to that number in 2021.
Over the last year, we have seen just how innovative the fashion industry is by developing ways to connect with its customers on a digital level. Thus, we decided to search far and wide for some of the hottest up and coming fashion tech start-ups for your inspiration.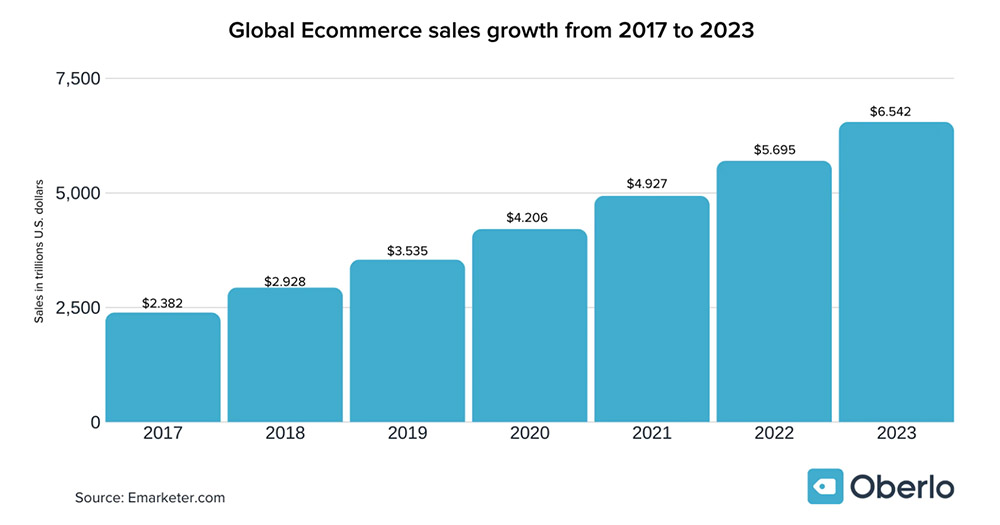 A SEASONED FASHION EDITOR
We're pretty sure we have mentioned The Yes before on our blog. But can you blame us? The Yes shopping app is giving women hope again. Online shopping can be fun.
The Yes app went live last year amid the pandemic. The concept? Quite genius, really: "The more you, YES and NO items while you shop, the more The Yes learns".
It's almost like you are using a dating app, only this time you are swiping YES or NO to a dress, some heels, or maybe a handbag. The technology behind the app is all about personalisation as it learns your style, size, favourite outfit recommendations and brands. It's meant to mirror a digital stylist.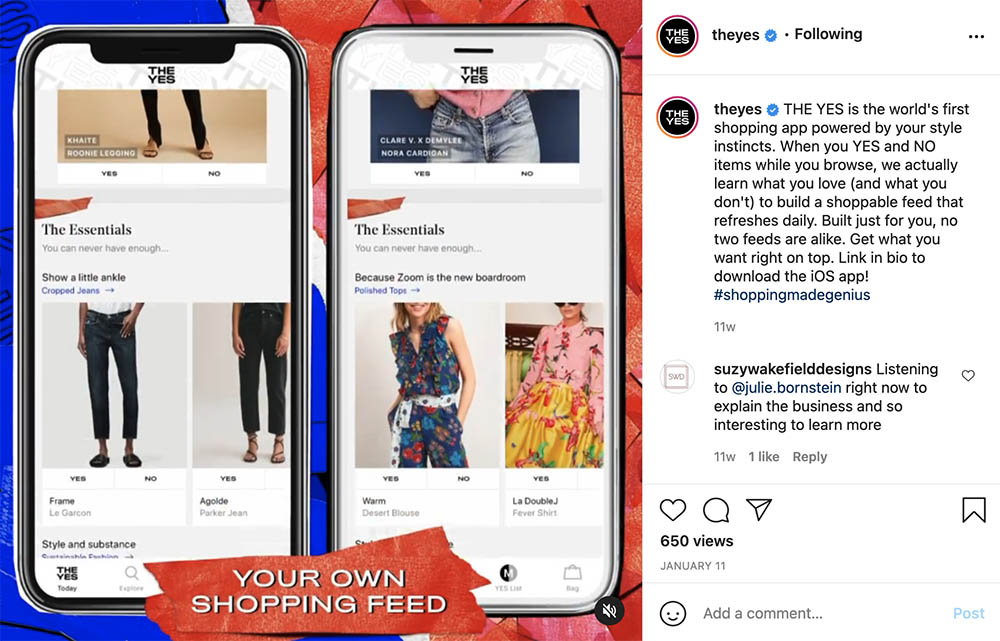 IMMERSIVE PHOTO & VIDEO
Zoomlook, a New York-based fashion tech start-up, has recently launched their new product, called "Immersive Actual Reality Photos".
Zoomlook is all about letting the customer view products online in extremely high quality by accelerating the load speed and decreasing page weight while displaying ultra-high-resolution content through multi-resolution image grids.
It's like an immersive photographic experience that delivers limitless resolution. The technology allows for 360 degrees/3D products, animations and video content on any device over any bandwidth.
The immersive photo technology can be used across various industries from luxury fashion and accessories to beauty, home furnishings and fine art. When retailers seek ways to close the gap between physical and digital experiences, this type of technology might be advantageous.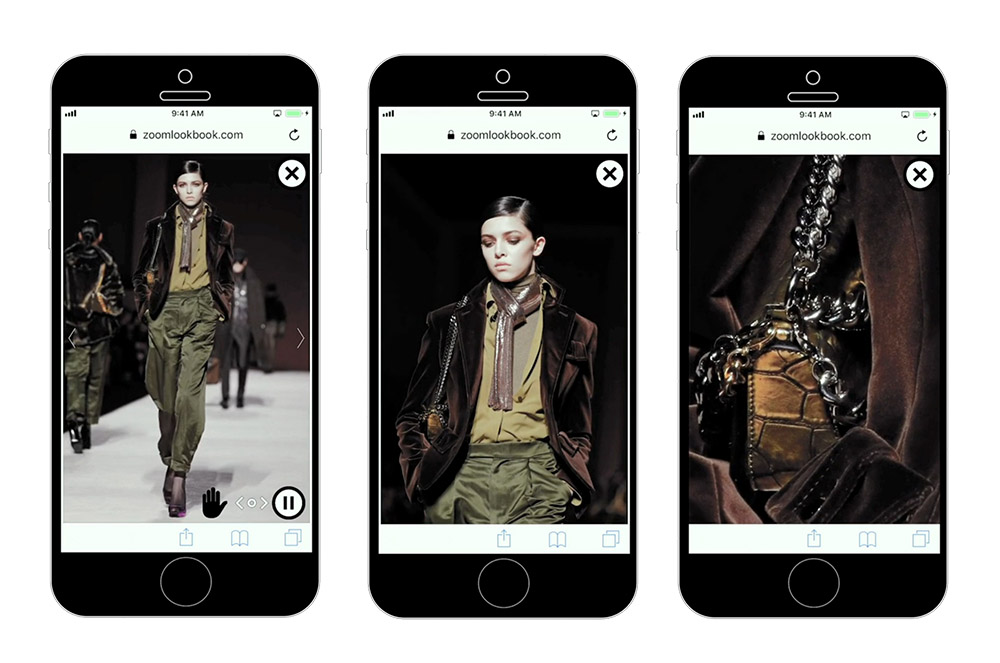 PRELOVED FASHION
Nuw's ethos is simple: lets all swap, love and repeat preloved clothes. This app is unique in a series of ways. For example, your fashion is your currency. Every time you swap clothes, you earn in-app tokens that enable users (Renuwers) to spend them on any piece from the shared wardrobe. The only thing the users have to pay for is delivery.
Over 85% of all textiles used to create new clothes are thrown away; Nuw actively tries to reduce this number by becoming planet positive.
Apart from the clothes swapping feature, the app also dubs a social media platform. Each Renuwer gets to create their own Nuw Profile to show off their sustainable looks and chat with other users on the platform.
Additionally, the app is community-centric. Each year Nuw hosts a series of local events like meetups, swap shops and parties across the UK and Ireland, connecting like-minded people. The app is completely free to join, and in recent times it has become very popular with millennials and GenZ, who are actively seeking out brands that are making a positive impact.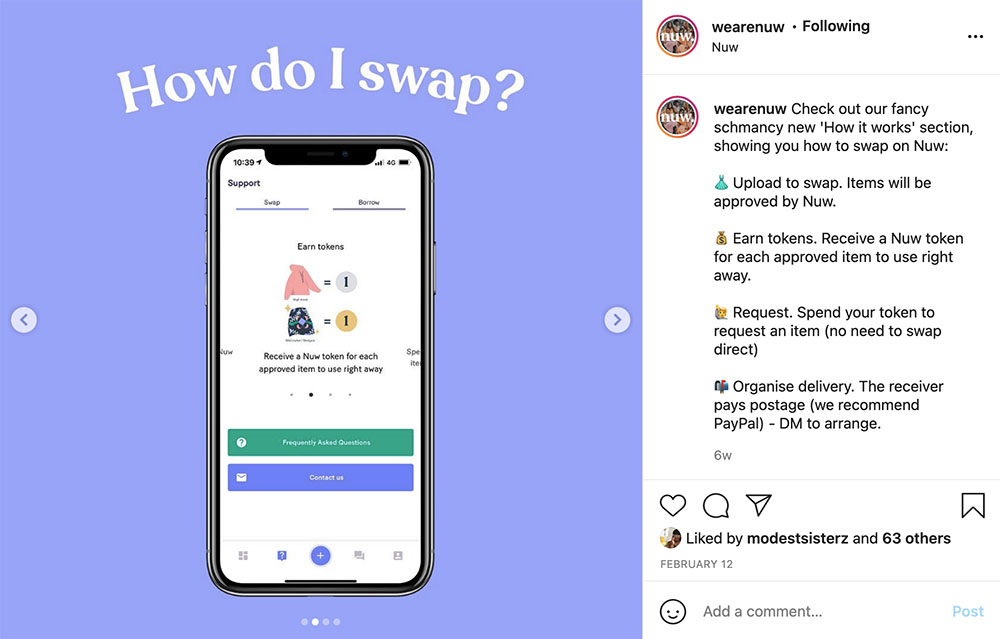 VIRTUAL COLLECTIONS
French start-up Stylé has been making headlines in recent times with its fully immersive fashion collections. Digital fashion has become the cross-over between fashion and 3D immersive technology, like gaming. 
During the growth of digital experiences, brands need to create engaging content continuously to maintain novelty and attract new consumers. Over 70% of companies either have a digital transformation strategy in place or are working on one.
In January, Stylé created a fully immersive 3D capsule collection for the luxury fashion brand Chloé X Fusalp. The show was displayed on large screens at various Chloé department stores in Paris.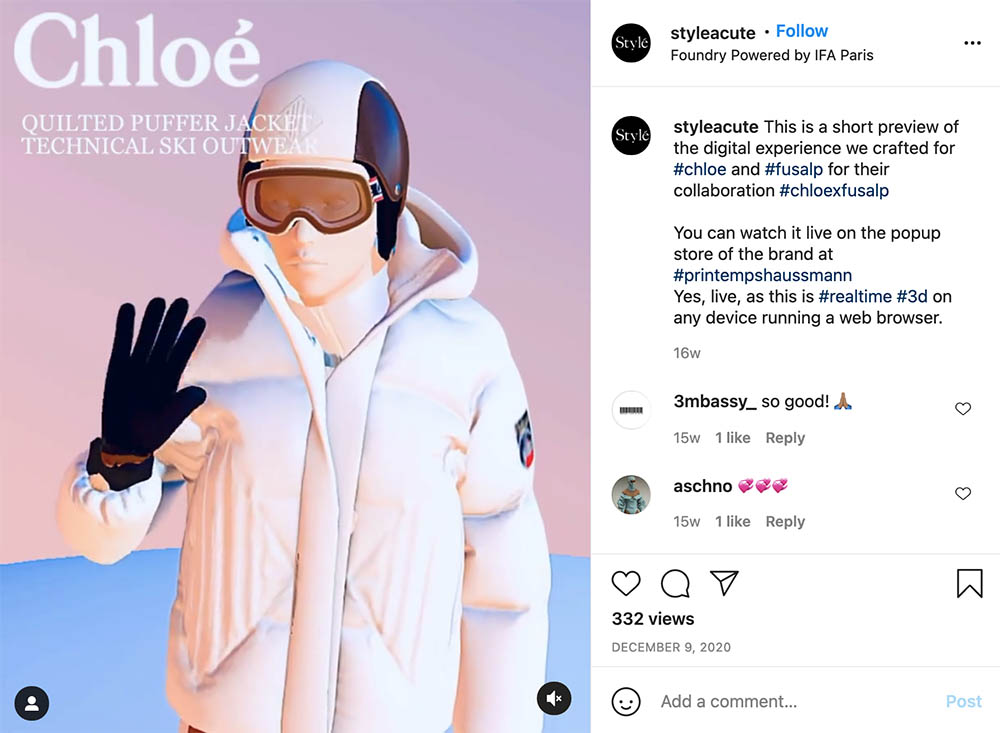 DIGITAL WARDROBE
According to Interlaced, UK shoppers have £30 billion worth of unworn clothes hanging in their wardrobes; most of these clothes end up in landfills. Own-Kind, a UK start-up, has been combatting this issue since 2018 by launching a mobile app that gives you style advice on your old clothes.
"At Own-Kind, we want to give your time back and empower you to make the most of your wardrobe, reducing some of the waste and pollution of the fashion industry", explains Ruaraidh Grubb, Founder of Own-Kind, in a recent interview for Interlaced.
The AI-powered app is intelligent as it turns your old unwanted clothes into a trendy digital wardrobe. Users have to upload images that contain pictures of the clothing item, anything from selfies or Instagram photos, and the platform will extract the information needed to give you personalised styling advice.
Users can also become shoppers and browse shoppable items on different brand and retailer accounts; "through Own-Kind, shoppers can enjoy personalised services, while retailers and brands – a direct relationship with potential customers".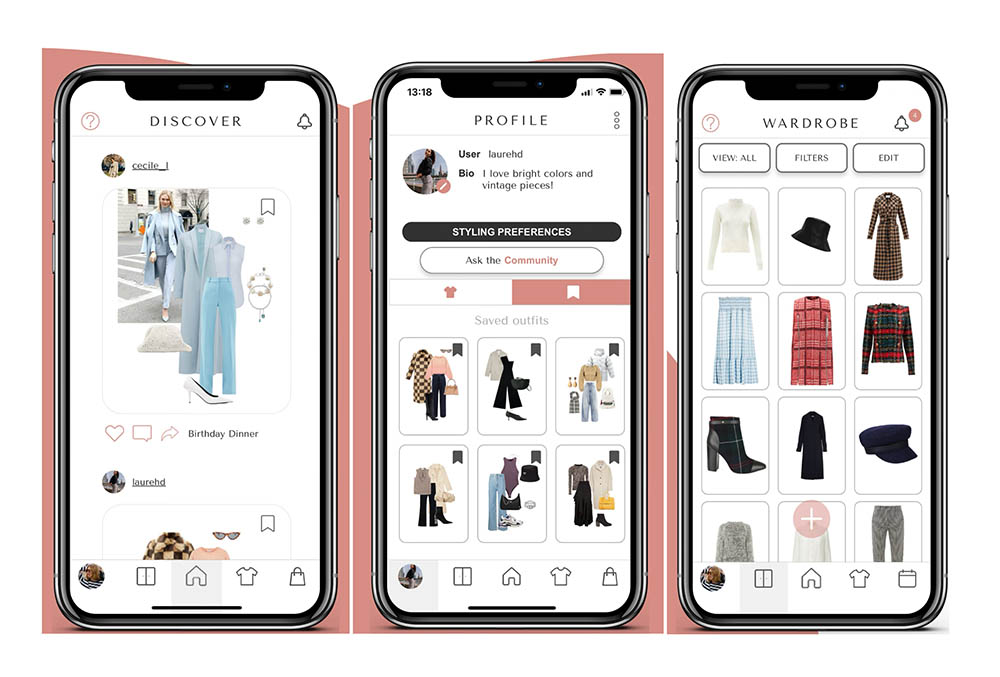 ONE DIGITAL STEP AT A TIME…
The fashion tech industry is not slowing down any time soon; there are still aspects of the digital consumer interest journey that need improvement. A fully digital business transformation is one of the first steps you can take to innovate in fashion tech.
At Superb, we specialise in creating a seamless digital experience for our clients, from eCommerce to digital marketing; contact us today to begin your transformation, and view our work on our website.