TikTok has become one of the most important social media channels. The latest trends, movements, and inspiration for new ideas and products are now generated on TikTok. This means that as a brand, there is a potential audience waiting for you on this channel.
In addition to positioning your brand by creating a profile and relevant content for a community that exceeds a billion users, it is now also possible to promote yourself on TikTok, thanks to the launch of its new advertising platform. According to the social network itself, "TikTok ads can now reach an estimated adult (18+) audience of 825 million people worldwide".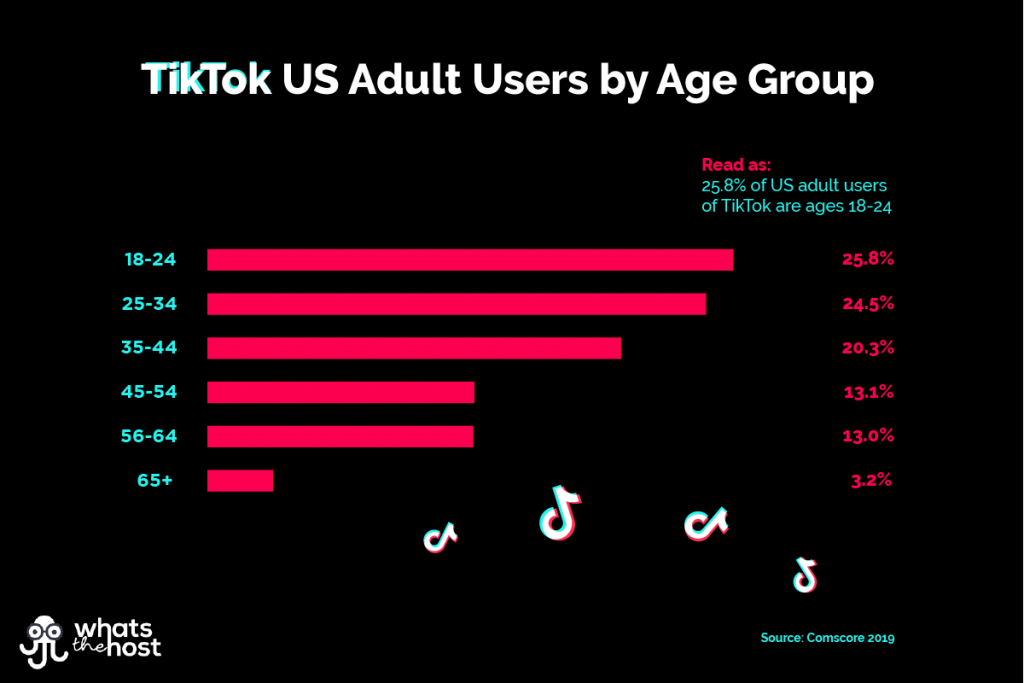 How to use TikTok Ads
The configuration of advertising on TikTok is similar to that of Facebook and Instagram ads. The objectives are the same: reach, brand recognition, traffic, video views and lead generation. The platform also includes installing a pixel on the brand's website and creating custom audiences and the like.
When creating the ad, the advertiser has access to all the available tools AR effects, transitions, filters and text. As stated by the social network itself, "the trick is to create as a user to be discovered." Ads can be inserted as native content and displayed to users organically in the "for you" section.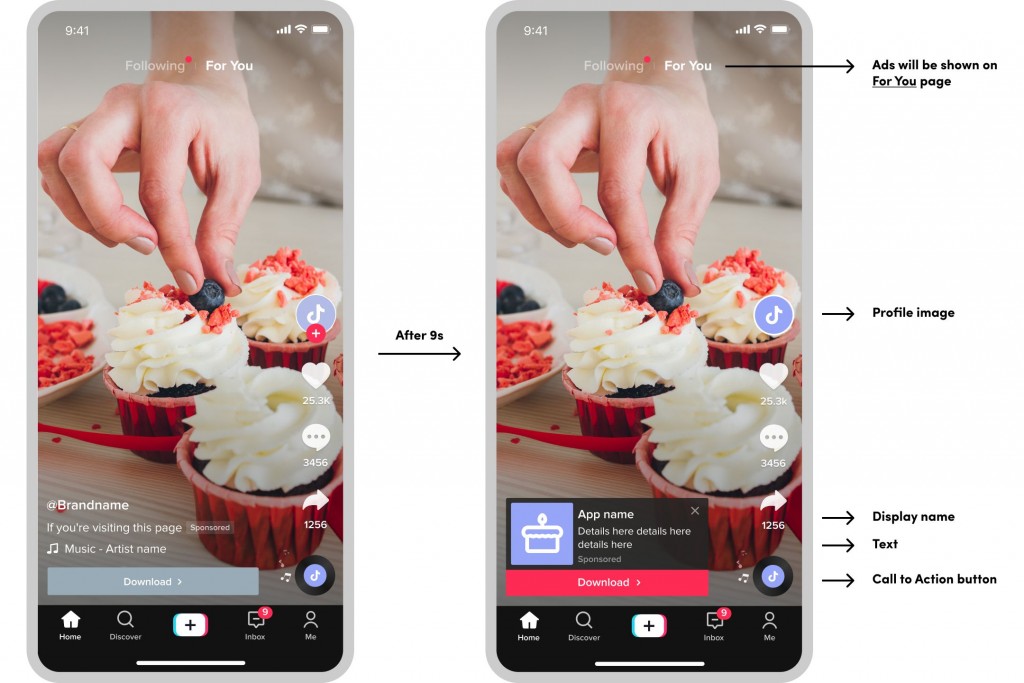 Creating your TikTok Ads
Select your goal
The first thing to analyze is what you hope to achieve by launching a campaign on TikTok. Is your brand popular with users of the social network, or do you want to be discovered? Are you looking to drive traffic to your website or increase your app installs? If you are a retailer or an e-commerce website, TikTok ads offer you the option of increasing sales or reaching potential customers.
Select your audience and bid
When selecting the right people for your brand, TikTok includes other targeting options like "Custom Audiences" and "Similar Audiences" to re-engage and reach similar people to your existing customers. Also, the bidding and tracking methods are the same as those of other platforms: CPM, CPC or oCPM.
Ad formats
Your brand can create static ads with only images or make videos. However, the platform itself recommends using ads that seem created by users of the app, following the same style and format. There is also the alternative of using image collection to display product lines.
In the case of in-feed ads, these are displayed on full screen for better participation. The download card will appear after the video ad is displayed for 9 seconds.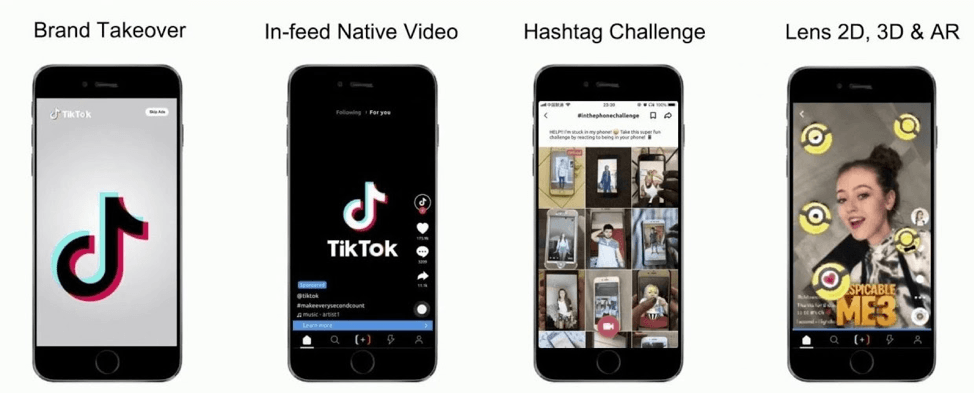 Success stories: Mallows Beauty
Mallows Beauty is a UK beauty brand promoting body positivity alongside its vegan skincare and beauty products. The brand aimed to take advantage of TikTok's new ad formats, collection ads to find new customers and generate consideration.
These ads appear in the For You feed as an In-Feed Ad and include an interactive card and instant showcase page, allowing users to browse a selected product gallery. In the case of Mallows Beauty, their ads had a discount to users who clicked on the storefront page.
As a result, compared to previous campaigns, Mallows Beauty doubled its click-through rate and lowered its cost-per-click by 60% (to just £ 0.04). Additionally, nearly 37% of users proceeded to pay after clicking add to cart, a massive 13% increase over previous campaigns.