From a global worldwide pandemic to lockdown, social-distancing, Zoom calls and Brexit. 2020 has been nothing short of one of the most unprecedented years of our lives.
Many brands have had to adapt to the new normal within a very short space of time. In the UK alone, the pandemic pushed UK retail e-commerce past 30% of the total retail sales in 2020.
Throughout this unusual year, however, fashion and beauty brands have remained a constant in the lives of their consumers. And they did so with style, grace and technology.
Luxurious fashion brands like Burberry, Louis Vuitton and Prada delivered collections inspired by unique collaborations. While beauty brands like L'Oréal at times became a beacon of hope for people around the world as they released the first-ever digital makeup line.
As this whirlwind of a year comes to a close (thankfully), we've rounded up some of the most outstanding beauty and fashion trends of 2020.
Purchasing online in 2020
Consumer shopping patterns changed drastically this year. 2020 allowed people to sit back and learn about the brands they are shopping with. Thus, how we shopped has become influenced by pop culture, social media and activism.
Conscious Consumer
Fashion
According to research by Lyst:
In September, "vintage fashion" generated an average of more than 35K monthly searches.
Online fashion searches for second hand-related keywords increased by 104%.
The eco-conscious trend also influenced wedding dress shopping. With "vintage", "second-hand" and "pre-owned" wedding dress searches collectively jumped 38% year-on-year.
Searches for face masks increased 502% year-on-year.
BEAUTY
WE STAYED AT HOME
FASHION
Everyday-wardrobe shifted towards comfort. Mid-March sales for sweatpants spiked significantly.
During April, when a global lockdown was in place, searches for sweatpants went up 104% month-on-month.
BEAUTY
DIY beauty is on the rise. 83% of Brits have considered recreating their favourite beauty products at home.
"Maskne is the new acne" searches for this term have increased by 811%, leading to significant demand for acne treatment, masks and sensitive skin face products.
SOCIAL MEDIA INFLUENCE
FASHION
BEAUTY
Due to lockdown conversations on social media around self-care and beauty increased from 2.15% in April to 14% in May.
Beauty YouTubers and influencers have become increasingly popular as a result of the pandemic, for example, James Charles has over 24 million subscribers, and his makeup palettes sell out in 5 minutes.
These statistics give us a quick glimpse into how consumer shopping behaviours have changed since the beginning of the pandemic. Some of these behaviours were forecasted previously; however, the pandemic has acted as a catalyst.
EVENTS THAT SHAPED THE YEAR
With the cancellation of physical events, which many fashion and beauty brands depend on, companies had to adapt quickly. Technology and social media became a key driver for this change. Let's look at some of the most significant months throughout the year, that accelerated the world of fashion and beauty forward.
JANUARY – INFLUENCER INSPIRED FASHION
At the virtual 2020 Grammys, Billie Eilish wore head-to-toe Gucci. Post-show, according to Lyst, there was a 242% jump in searches for Gucci face masks in just 24 hours. Influencer marketing at its finest.
APRIL – HASHTAG MADNESS
In April the #PillowChallenge took over Instagram. Many celebrities and influencers used quarantine as outfit inspiration and turned their bedroom pillows into fashionable Instagram content. As a result, shoppers were inspired to search for designer belts by Gucci, off-white garments, Versace and Saint Laurent.
Since April there have been many other trending hashtags, driven by pop culture and celebrities. For example, recently Harry Styles has been seen wearing a classic JW Anderson cardigan. As a result, it sparked a viral #HarryStylesCardigan challenge on TikTok and searches for the knitwear spiked 166% during the last two weeks of June.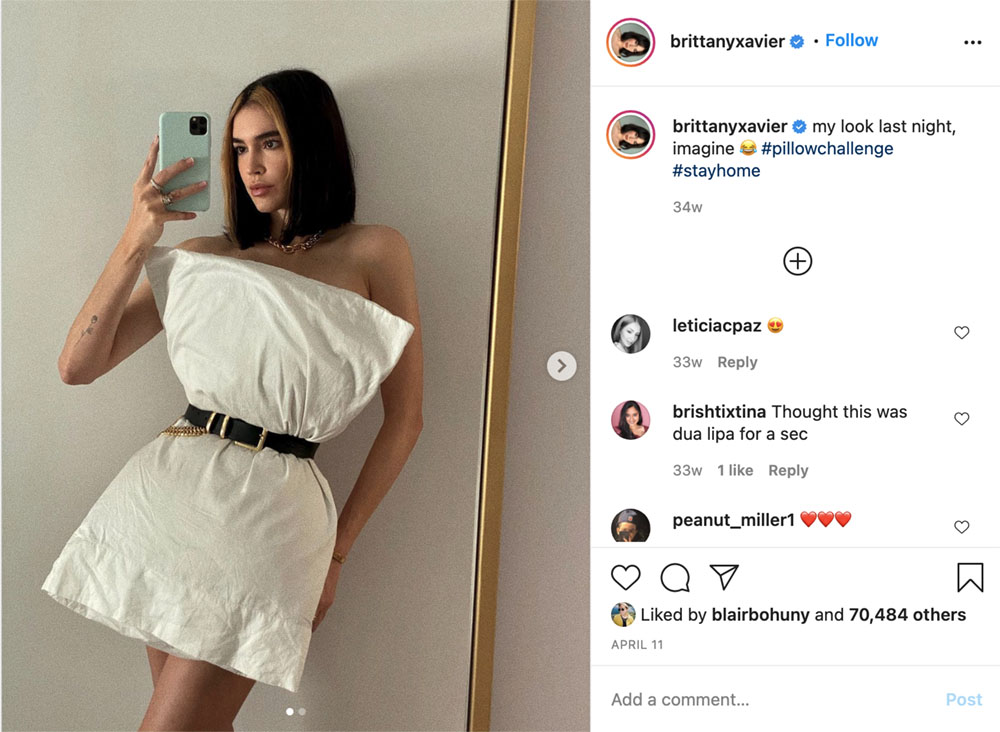 MAY – INSTAGRAM INSPIRED MET GALA
Social distancing and the lockdown did not stop one of fashion's most significant events. Instead, the event turned to social media where red carpet moments were featured on Instagram. #MetGalaChallenge was used to invite Instagram users to recreate their favourite Met Gala looks from home.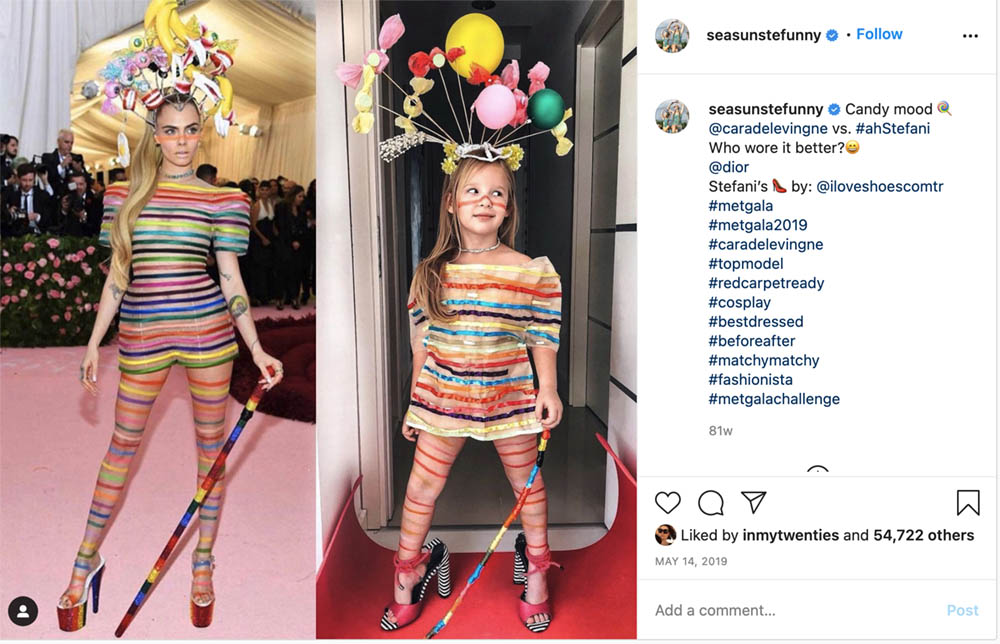 JULY – AI FASHION WEEK
Kicking off Paris Fashion Week this year, was British fashion house, Ralph & Russo. Their avatar inspired fashion show, was one of the first of its kind. The brand combined AI technology with fashion to create a virtual avatar. The avatar was designed to embody the brands' values and ethos while displaying their autumn/winter collection.
SEPTEMBER – THE MERGING OF GAMING AND FASHION
On the 17th of September, Burberry debuted their SS 2021 show. It was the first time a luxurious fashion brand live-streamed their fashion show on a gaming platform like Twitch. The collaboration was the start of something new for the world of fashion and gaming. Twitch' "squad stream" functionality enabled Burberry to stream the show with four different hosts simultaneously, while virtual guests could watch from multiple viewpoints.
Shortly after, Prada announced that they too would be live-streaming their SS 2021 show. Instead of Twitch, Prada opted-in to live stream on their website, Instagram and LinkedIn. Prada being one of the oldest and most prestigious fashion houses in the world, this digital approach was considered a bold move.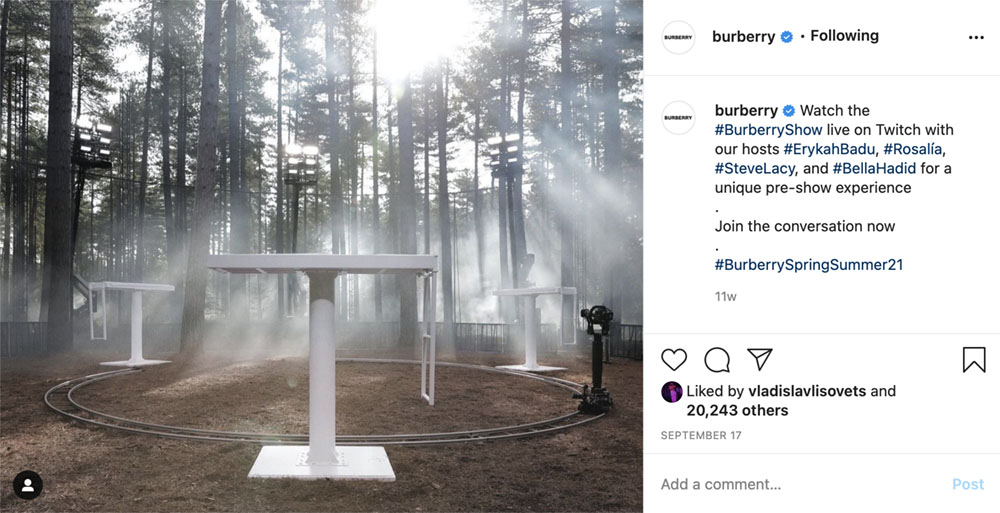 NOVEMBER – VIRTUAL ONLY MAKEUP COLLECTIONS
As a result of the pandemic, many beauty brands had to adopt strategies to deliver their product to the consumer in a safe way. Thus, AR makeup filters were the perfect solution for at-home try-on of different makeup looks.
However, L'Oréal elevated their strategy when they announced their virtual-only "Signature Faces" makeup line. The beauty giant partnered with tech companies like Zoom, Instagram, Google Duo, Snapchat and Microsoft Teams. The virtual makeup range is all about embracing consumers new digital lifestyles and creating looks that can only be achieved online. Thus, unlocking a whole new experience of modern, digital makeup.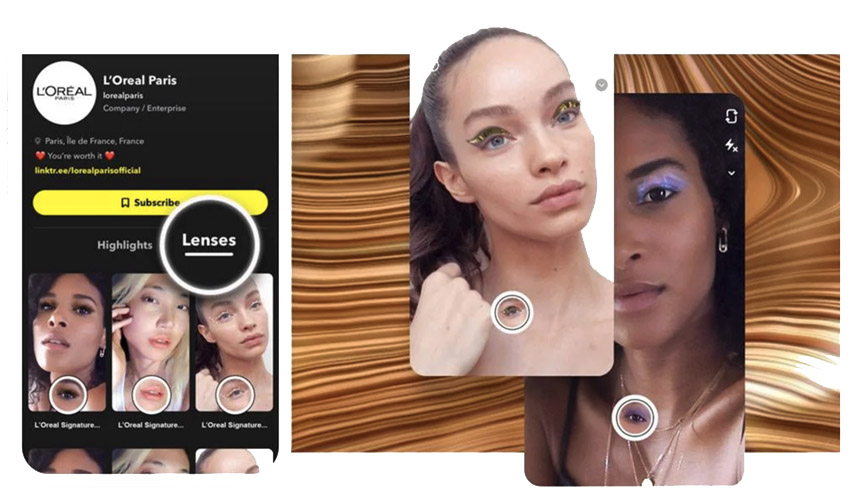 DECEMBER – TIKTOK FASHION CHALLENGE
Last week Burberry announced their new collaboration with TikTok. The #DanceAndDonate campaign is targeted towards Gen Z. This initiative is meant to challenge the TikTok community to recreate a section of the dance sequence from Burberry's festive film. At the same time, they were encouraging TikTok users to donate to various youth charities across the world.
This is a great attempt by Burberry to connect with Generation Z and millennials. As Gen Z expectations of brands are changing, thus, seeking brands that stand for something real.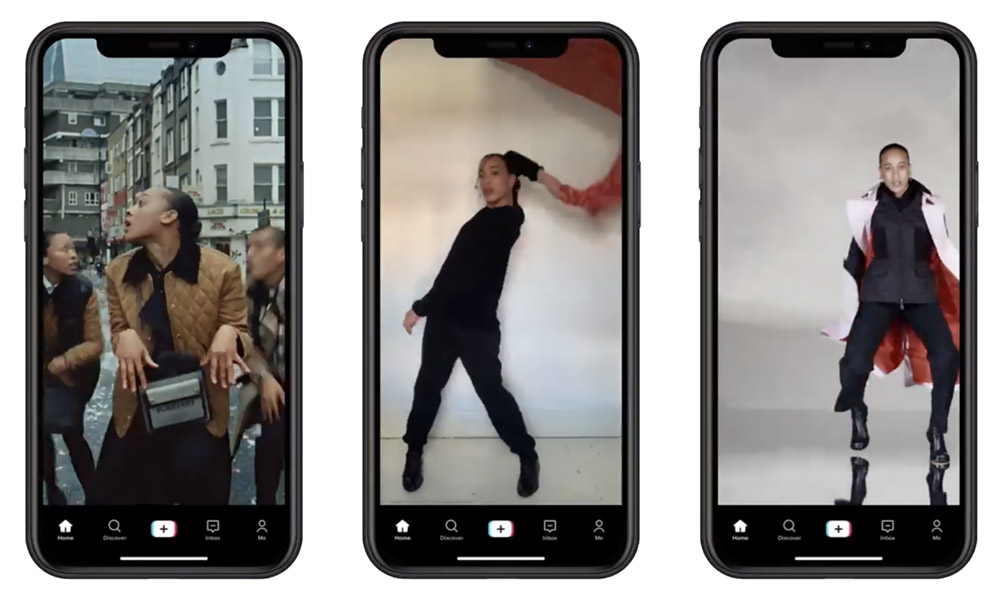 WRAP IT UP AND PUT A BOW ON IT
Overall, 2020 has been a challenging and strenuous year for all. However, there is no doubt that it has also been a year of great innovation. E-commerce sales worldwide have seen unprecedented numbers.
While fashion and beauty brands finished off the year with some of the hottest collaborations –for instance, Dior X Air Jordan collaboration, in which the sneaker was sold for 300% more than its original retail price.
On the makeup front, tech collaborations with beauty brands have accelerated the Google search terms for "low-touch" and "non-contact" shopping 133% and 200% respectively. With just under four weeks left to wrap up the year, let's see what strategies brands will use to deliver their Christmas campaigns.
______
eCommerce in 2021 will be a pillar for the success of any retail brand. From your website to your digital marketing actions and social media presence. The consumer expects a personalised and exceptional experience. We are to help you achieve that. Visit our services page or contact us!