These days, most brands and marketers are slowly becoming very well acclimated with "The Big 5" of the social media world: Facebook, Instagram, Twitter, YouTube, and LinkedIn.
Most of these platforms are steadily growing. For example, Facebook has over 1.85 billion daily active users. However, it is experiencing stagnation. One of the reasons is the emergence and rise in popularity of niche apps like TikTok, Twitch and Clubhouse. These channels can yield positive results for brands, like reaching new audiences while establishing a more bold and creative approach.
Last week we attended Falcon.io' Virtual 2021 Digital Marketing Trends Summit to join speakers Emmanuel Lucq, Growth Strategist at Falcon.io and Billy Boulia, Senior Vice President of Digital at RBB Communications, to get the inside scoop on niche social media platforms.
WHY IS THERE A CONSTANT NEED FOR NEW PLATFORMS?
The Big 6 has dominated the digital social world and achieved huge advancements in technology along the way. However, with upgrades come drawbacks like data privacy and security issues. As a result, subcultures and younger generations need new digital spaces to thrive.
"Once a platform goes mainstream, there is a need for something smaller and more exclusive", explains Emmanuel Lucq, Growth Strategist at Falcon.io.
Although niche platforms will not replace the kings of social, they will become more popular and take away some market share.
TIKTOK THE QUARANTINE SENSATION
"TikTok came onto the scene well before the pandemic, but it became the way that everyone really killed most of their time", explains Billy Boulia, Senior Vice President Digital at RBB Communications.
As a result, the short-form video platform slowly became known as the "quarantine sensation". Anyone can be TikTok famous, including parents, grandparents and even pets. TikTok is GenZ dominated, but this doesn't stop other generations from creating entertaining and funny content.
TikTok is a "video-centric social niche platform". Its monthly active users have now reached 1.1 billion. Thus it might not be considered as a "small" niche platform anymore. However, most brands have not even scratched the surface yet with the possibilities that TikTok has to offer.
Brands are still afraid to invest time into the platform. There are many unknowns in terms of "capabilities, creative ability, and engagement. We are not taking full advantage of what TikTok has got to offer. I think a lot of us are scared to jump in and want to know what we need to do", adds Billy.
According to Falcon.io, one of the biggest challenges that prevent brands from getting into TikTok marketing is "feeling like you are not creative enough".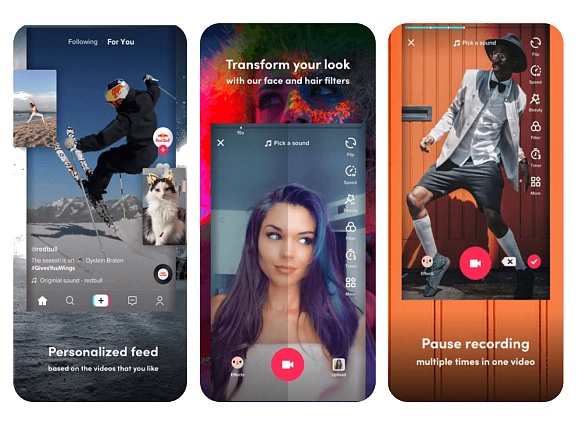 TWITCH THE UNKNOWN WORLD OF GAMERS
Twitch is a niche live-streaming platform because its capabilities are not yet fully understood by marketers. However, engagement on Twitch is high, with 22.7 million daily active users and growing.
In a nutshell, Twitch combines live streaming with social engagement. The Amazon-owned platform hosts 91% of all video game streaming. However, in recent times, luxury fashion brands like Burberry have become one of the first to partner with Twitch to stream their SS2021 fashion show.
Additionally, Twitch is starting to become a popular space for "just chatting" streamers. For example, a prominent streamer known as @HasanAbi streams weekly to talk to his audience about various topics. He has 1.1 million followers, and over 10,000 people tune in to his live streams.
Twitch has become "a playground for millennials and GenZ", explains Emmanuel. Their audience is highly engaged, energized and active. One of the most significant opportunities for brands is the possibility of collaborating with influencers. Live-stream shopping is slowly becoming the 2021 phenomenon. In Asian countries, this is already a multi-billion-dollar industry. According to Falcon.io, beauty is the next industry to take off. 
Twitch has even created a marketplace to connect brands with creators called the Bounty Board. "It's a way for creators to browse and accept paid sponsorship opportunities known as bounties directly from their Twitch dashboard", adds Emmanuel.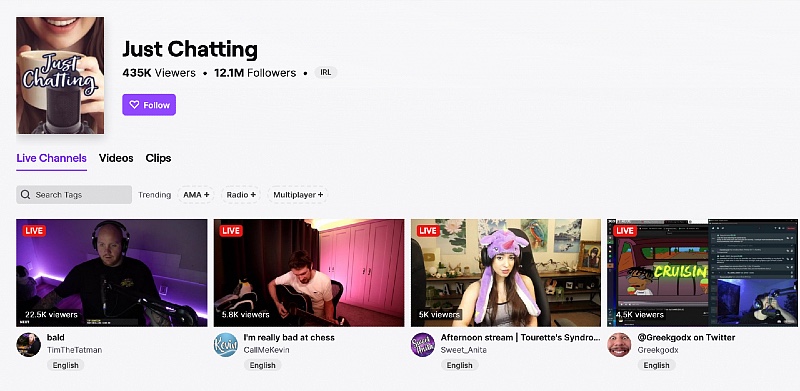 CLUBHOUSE THE PANDEMIC GIFT
Clubhouse is an audio-centric, live audio platform. It is also considered a "party in a podcast". At the moment, the platform is still in beta and available only for iOS devices. To join Clubhouse, you have to receive an invite from an existing user. The exclusivity is part of what's making its popularity soar.
Clubhouse is also all about diversity: people host rooms to allow others to participate in their discussions. For now, the platform is investing in making privacy their priority. For example, if a user joins a conversation, "nothing is recorded or stored, and when the room ends, the conversations get deleted forever," explains Billy.
The platform has over 10.1 million registered users – added up 600,000 last December, and its worth is up to $1 billion.
This platform is gaining popularity thanks to the invite-only feature; the sense of exclusivity that surrounds it. The voice-only feature is also raising interest because you don't need to be "camera-ready". As a result, Clubhouse might become the testing ground for audio-only thought leaders for your brand.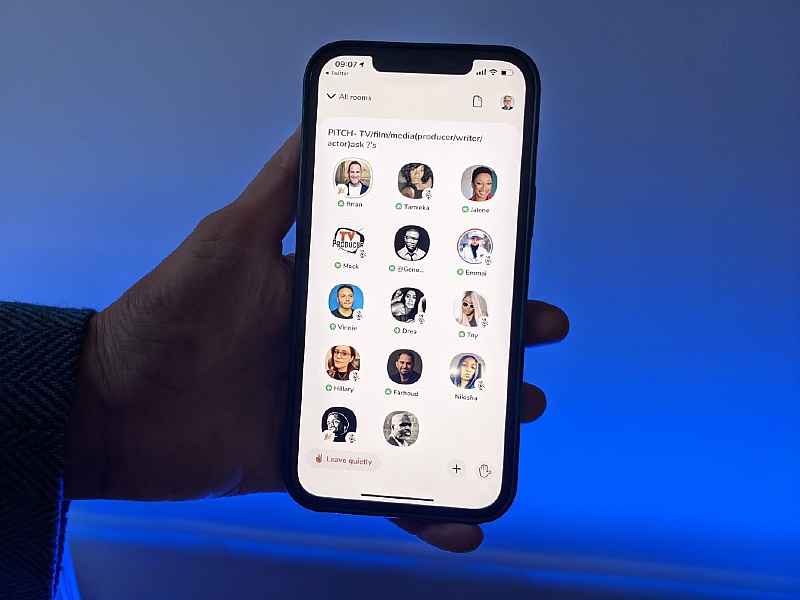 THE FUTURE OF NICHE SOCIAL CHANNELS…
As mentioned earlier, we are only scratching the surface when it comes to TikTok's brands' capabilities. According to Vogue Business, TikTok plans a social commerce push with new features like affiliate marketing, live-stream shopping and shoppable video ads.
There are risks associated with joining a niche platform, especially if its target audience or format don't make sense for your brand. When it comes to audio-only apps like Clubhouse, the kings of social will probably launch a similar feature soon, so wait before jumping in.
Although one thing is for sure, content marketing is getting more creative with time, and your digital marketing strategy should adapt to avoid becoming obsolete or irrelevant. Either short-video, live streaming or audio-only, the future for marketing your brand is vast and full of possibilities.