Short-form video content is the rising star of 2021 Digital Marketing Trends. If you are a brand that's trying to elevate its social media strategy, think video! As 54% of consumers want to see more video content from a brand or business they support. 
Simply put, video is a powerful digital marketing tool; the explosion of different video formats has allowed brands to experiment in new ways and elevate consumer engagement. But, with so many platforms and choices, sometimes it may be hard to decide which one to focus on.
To get to the bottom of this issue, we recently joined Falcon.io Virtual 2021 Digital Marketing Trends Summit "Diverse Video Formats Open New Doors" with speakers Wiebke Leffers, Customer Strategist at Falcon.io and Melissa Yang, Head of Ecosystem Partnerships at TikTok.
Let's get right into it!
THE ULTIMATE VIDEO CHECKLIST
Before you sit down to construct a video strategy for social, make sure you note the following checklist.
MOVE AWAY FROM PICTURE PERFECT
With video quality, perfect is not always the case. Quality is essential, but creativity maybe even more. Key is innovation, creativity and engaging storytelling, as the lines between social media and entertainment are increasingly blurred.
Brands need to prepare to move away from only including feed videos into their content strategy. Feed videos are a good start; however, it's the more raw and authentic content that will increase engagement with your customers. Feed videos are safe and familiar; thus, this might be one reason why so many brands fail to utilise/ other video formats.
"The definition of great is different than it might be for your feed image post, it might be different than what consumers expect, (…) that's the thinking we need to shift to, let's go away from picture-perfect when we have video formats, let's go into creativity", explains Wiebke Leffers, Customer Strategist at Falcon.io.
EXPERIMENT WITH LIVE SHOPPING
Shoppable video is one of the fastest-growing video trends. Platforms like Facebook and Instagram have already started testing a beta shoppable video feature with a limited number of brands.
Live stream video is predicted to become a billion-dollar industry; this already is the case in Asian countries. Apart from social media platforms developing this feature, other tech companies like Spin Live, NTWRK and Amazon have launched solely shoppable video platforms.
Furthermore, "Instagram states that real-time shopping with live video is not just for online retailers or physical products there are companies also really working on ways to help all type of businesses", adds Wiebke.
DON'T FORGET ABOUT STORIES
Although Stories may not be considered a new short-form video feature, it has one of the highest engagement rates, with 86% of social users posting Stories on Instagram daily and 70% of social users stating they watch stories daily.
According to Falcon.io, WhatsApp and Instagram lead the pack as the #1 and #2 most-used story products globally. Authenticity is one of the main drivers of popularity behind ephemeral content; consumers appreciate when brands are original and raw.
Additionally, Stories are constantly updated with new interactive content like stickers, polls, quizzes, trending hashtags etc., which keeps the user hooked and coming back for more.
TIKTOK TO BUILD YOUR BRAND
TikTok has been referred to as the last sunny corner on the internet, but most importantly, it's a feed-based short-form video platform.
One of the reasons behind TikTok's success is the rapid rise in mobile to consume online content, with over 70% of web traffic happening on mobile devices.
"Vertical video is becoming the standard for fun snackable content", clarifies Melissa Yang, Head of Ecosystem Partnerships at TikTok.
TikTok is a little bit more unique than all the other short-form video formats, "the more time you spend on TikTok, the more you start to really get a feel for the culture and community that is being established here", adds Melissa.
In the traditional sense, TikTok is not a social network but rather a social entertainment platform. None of the videos is force-viewed; users watching videos only watch content on their personalised feed.
TikTok's algorithm, known as the "content graph", works truly based on creativity and engagement; the more users watch and engage with your video, the more popular it becomes.
"The content you see on TikTok's 'for you' feed is a mix of top trending content and other videos that are optimised especially for you based on your viewing behaviour and the type of content that you engage with the most", explains Melissa.
This is one of the main reasons why creativity is paramount for this platform; it can make your brand, product or service go viral.
BRAND COMMUNITY
Some short-form video content apps allow brands to express their authenticity creatively in a short space of time. For example, TikTok is hugely community-driven because users are genuinely themselves.
TikTok is also a platform that allows brands and their customers to express their opinions and thoughts freely. According to recent research, 88% of branded communitiesstated that the community has helped improve customer experience, and 78% said it has help brands develop new/future products or services.
Thus, before developing your brand's video plan, think about how you can involve your community in the process.
TRENDING HASHTAGS
Social media trends are a super fun way to interact with your audience and show them that your brand is approachable.
For example, last April, during the first worldwide lockdown Instagram blew up with the #PillowChallenge. The trend went viral (over 295,000 posts), with many brands and influencers taking part.
TikTok recently blew-up with the #fliptheswitch challenge, with notable celebrities jumping in on the trend. According to Falcon.io, combined, these videos have been watched over 7 billion times on TikTok.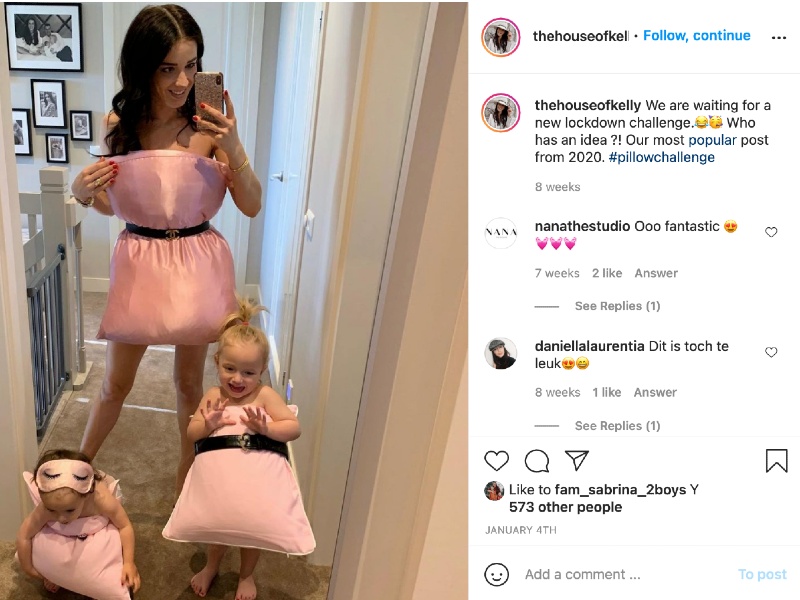 AUDIO SETTINGS
Do you know that not every short-form video app or feature has the sound on by default? For example, TikTok, Stories and Reels have the sound on, but for feed videos or IGTV, the sound does not come on by default.
For the likes of TikTok, "sound drives trends on the platform, so you want to create content that takes advantage of the engagement that comes from sound", explains Melissa.
Think about this the next time you want to re-share your Reels or TikTok video on your Instagram feed. Will it have the same engaging impact?
KEEP IT VERTICAL
Mobile traffic accounts for 53% of overall web traffic, and 70% of the total digital time is spent on smartphones. If your brand wants to succeed in the world of short-form video, vertical is a must.
Vertical layout allows brands to utilise more screen space. One thing to keep an eye out for are 'safe zones', meaning make sure any critical content such as text is not covered up by the native navigation features on the edges of the screen.
LEARN FROM DATA
Like always, remember to utilise in-app data. Most social entertainment platforms like TikTok and Instagram provide insightful statistics on engagement and growth for organic and paid ads.
Over time data can help you understand the type of content that most resonates with your audience.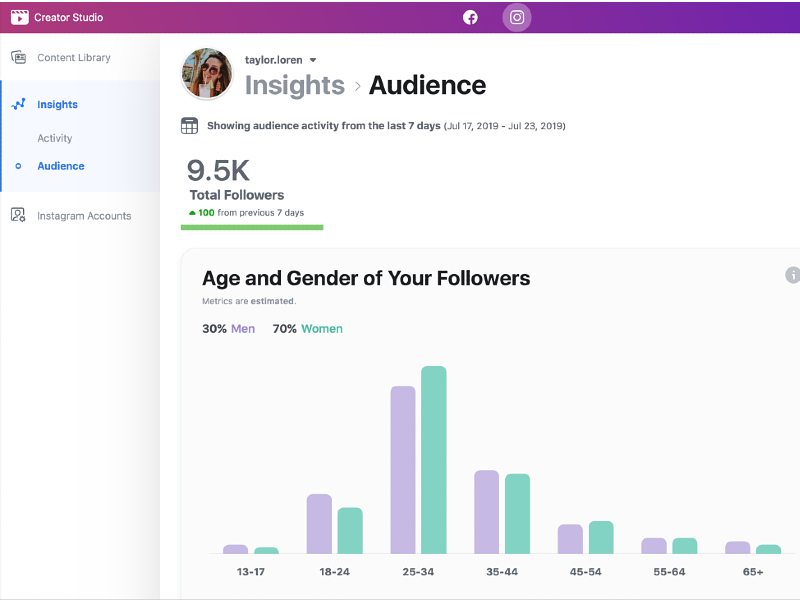 THE TAKEAWAY…
Don't be afraid to let go of the safety net; feed videos are no longer what drives your brand's maximum engagement. Experiment with TikTok, Reels and Stories, and use data to support your strategic plan. You won't know what works best for your brand unless you try.